Do you need reliable lending platforms or you want to obtain a loan without BVN in Nigeria? This is possible if you are in an emergency and do not have a BVN number which is almost mandatory for most loan applications across the country.
The Bank Verification Number (BVN) is an 11-digit unique identity for each individual across the Nigerian Banking industry.
The BVN ensures you can engage securely in transactions at any Point of Banking operations in Nigeria. However some fake loan apps in Nigeria involve in data breach and use your BVN for illegal and fraudulent purposes. So in some cases, you may not want to release your BVN to these fake lending platforms.
How To Obtain A Loan Without BVN in Nigeria?
The question has always arisen if you can get a loan without BVN. Some Nigerians claimed to have lost their BVN and want to know what loan applications can help them access quick online loan without inputting their BVN when borrowing money.
In this article, we have made effort to identify a few lending applications that may be able to grant you quick and fast loan without BVN.
Please take note that these loan apps are always changing in their operational dynamics and one that doesn't require BVN today may start requesting tomorrow, however we are always trying to update our article to give you the best content and information available.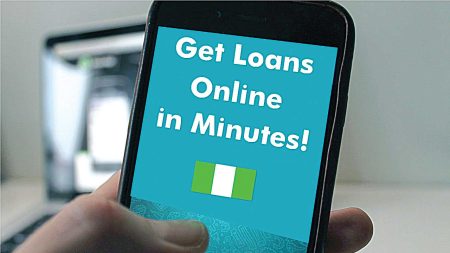 We shall now proceed to review the various loan and the lending platforms in Nigeria without BVN and also the list of loan apps without BVN in Nigeria.
Complete List of Top 10 Best Instant Loans Without BVN In Nigeria
QUICK LOAN ARENA brings you a list of the top instant loan without BVN in Nigeria. With any of them, you can get a loan in minutes in Nigeria from the top providers we have carefully researched for your consideration. See the list below:
CarrotPay
JumiaOne
OKash
Aella Credit
Eyowo
Alat by Wema
Carbon
PalmCredit
QuickTeller
FairLoans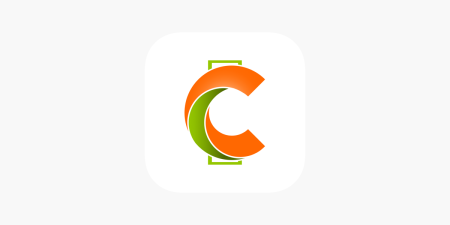 CarrotPay is our 1st pick on the list of  top 10 best instant loan without BVN in Nigeria that can be perfect for your needs in times of emergencies. With CarrotPay loan app, you do not have to worry about going through a cumbersome process before you can access a credit. The lending platform offers you credit as much as N50,000 with a repayment plan as long as 1 to 6 months. They also have low-interest rates with fast payments upon loan repayment.
With CarrotPay, getting a loan is almost as easy as thinking about it. Once you pass the automated checks and your credit score is favorable, you can easily get a loan within minutes.
CarrotPay provides loans for as low as N5,000 and up to N50,000, and you can pay back between 60 to 180 days. Usual repayment period is monthly. Minimum interest rates are determined by credit scoring algorithm which is usually 3% per month and a maximum of 10% per month. This comes to an Annual Percentage Rate (APR) of 36% to 120%.
You can apply for a monthly loan payment from CarrotPay either on Google Play Store or on Apple Store.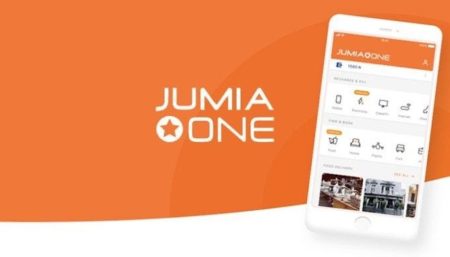 JumiaOne is our second in the list of instant loan without BVN in Nigeria. Though a multi-purpose android app, it is owned by the Jumia Group.
Aside serving as an online payment platform for Nigeria's leading e-commerce site, Jumia Nigeria, the JumiaOne app also offers loan to its individual users without collateral.
The JumiaOne app offers loans from N5,000 to N100,000 for a tenor of 15 – 30 days and even more days, depending on the user's credit score with JumiaOne. Sometimes, users get loans at 15 percent interest rate for 15 days period while longer tenor attracts higher interest rates and can be as high as 30 percent monthly in some cases for a first-timer.
But it promises to offer bigger loans with lower interest rates on subsequent loans.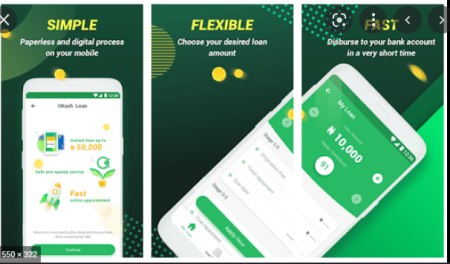 Okash takes the number 3 position on our list of top best instant loan without BVN in Nigeria, also without collateral or documents.
OKash fulfills customers' financial needs 7*24 completely online. The application process takes just a few steps with minimal documentation and the approved loan amount is transferred to the applicant's bank account.
Accessing this mobile loan platform is only possible through the Opay mobile app, owned by the Opay Digital Services Limited/Paycom; though the OKash is independently owned and managed by Blue Ridge Microfinance Bank Ltd.
It offers users instant loans from N1,500 up to N50,000 for a repayment tenor of 7 to 90 days, at about 10 – 24 percent interest rate per month. It also promises to offer loans at reduced interest rates once a user becomes regular customer on the app.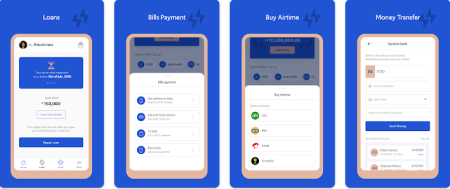 Aella Credit is a user-friendly digital lending platform and it our 4th pick on our list of online instant loan without BVN in Nigeria. Aella Credits offers as low as N2,000, up to N1,000,000 within 10 minutes after submitting your loan application.
Initially launched as a loan platform for employees of companies in its network, the Aella Credit app also now offers individuals who may seek quick loans to meet urgent needs. It operates in Lagos, Nigeria; Accra in Ghana and Manila in the Philippines.
It offers users loan for a tenor of 30 – 60 days, starting at a 30 percent monthly interest rate; though this may reduce to around 4 percent once the user maintains a good credit report on the app over time.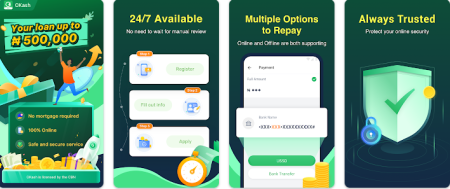 Eyowo provides simple, digital and reliable financial services to anyone with just a phone number. It is our 5th pick on our list of instant loan without BVN in Nigeria. You also don't need collateral or documentations to get a loan. On Eyowo, your phone number is your account number. Just take out the first zero. Save yourself time by cutting out long hours in a banking hall.
Users can borrow, spend, send, receive and save money simply by dialling a USSD code: *4255# on their mobile phones or via the Eyowo mobile app or website or by just calling its IVR centre on 01-7001511.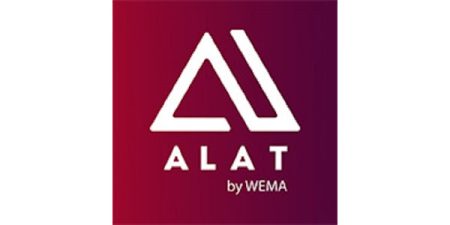 If you're tired of your regular commercial banks and feel like being in charge of your money directly, get the ALAT app. It's our 6th pick for best loan without BVN in Nigeria.
Popularly referred to as Nigeria's first full digital bank, ALAT is owned and managed by Wema Bank, one of Nigeria's national heritage banks.
From opening a full-fledged bank account and sending and receiving cash to paying bills, ALAT also offers users the choice of getting a free and customised Naira ATM card and virtual dollar card for ATM and online transactions. Once you have these, you do not need any details such as that of ATM card or BVN to access their loan.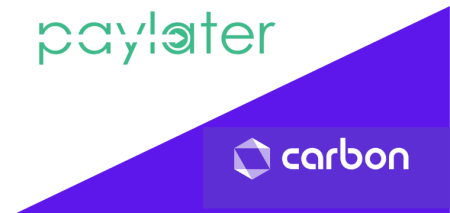 This is number 7 on our premium list of instant loans without BVN in Nigeria. Carbon was formerly called Paylater and it offers more than just quick loans and is owned by One Finance & Investment Limited.
Aside the fact that you can easily get loans from N5000 to N1,000,000 repayable for a tenor of between 7 – 180 days, your account will be credited within 3 minutes of submitting your application on the app. You don't need ATM card details, nor BVN details nor any collateral or documentation.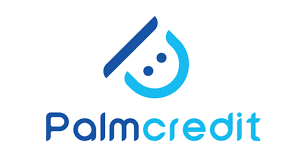 PalmCredit is another top lending platform and we rate it number 8 on our list of instant loans without BVN in Nigeria.
The app claims to have a straightforward service that allows users of the app to have access to instant loans worth N2000 to N100,000 hassle. Individuals who will qualify for the loans must however be 18 years old and above. The app also offers rewards to users who refer others to the loan service.
-Loans interest rate:4% to 24%,Equivalent monthly interest 4% to 4.7%,the annual percentage rate (APR) on a Palmcredit loan is 24%~56%.
9. QuickTeller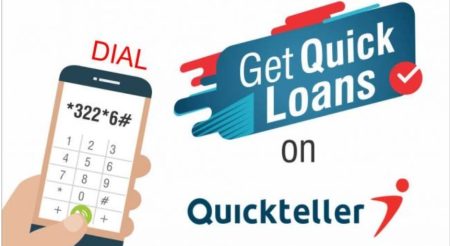 Quickteller is our 9th pick on the list of top 10 best instant loan without BVN in Nigeria.
This is a lending platform you can consider if you are looking for a quick and instant loan online without inputting your BVN details. With Quickteller, you get access to urgent cash which can be very useful in solving whatever emergency you might find yourself. You can access a loan amount as large as #10,000 on Quickteller with an interest rate as low as 15%.
10. Fair Loans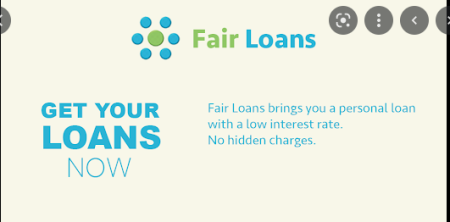 Fair Loans is different from the very popular FairMoney Loan App we have all been used to. Fair Loans is one of the new loan in Nigeria 2022 and it's our 10th pick on the list of instant loans without BVN in Nigeria. The platform also do not
Whatever your needs are, with Fair loans it's easy to apply for a small cash loan from N5000 to N30,000.
Minimum repayment period is 65 days while the maximum repayment period is 120 days, with a maximum APR is 24% per year. Fair Loans claims there are no hidden transaction fees. This makes it easy to know exactly what you're signing up for.
Frequently Asked Questions (FAQs) About Obtaining Loans Without BVN in Nigeria