Lauretta Onochie, the presidential aide, promoted the All Progressives Congress (APC) in August 2020, contrary to a claim she made yesterdayy.
While appearing before the Senate Committee on the Independent National Electoral Commission (INEC), Onochie claimed that she quit partisan politics after President Muhammadu Buhari was reelected in 2019.
The aide to Buhari on new media was screened as an INEC commissioner from Delta state, following her nomination by the president in October 2020.
"I have seen the petitions against me, but I stand for justice and fairness. Thus, nobody has anything to fear. I am madam due process and this is the reason behind my attacks because I follow the law and due process," Onochie told the senators.
"Since Buhari was elected as president for the second term, I have removed myself from everything about politics.
"Since 2019, I don't have anything to do with politics. As I am sitting down here, I am not a member of any political party in this country."
But the presidential aide's claim is false.
On June 24, 2020, Onochie said the APC was growing through a growth process.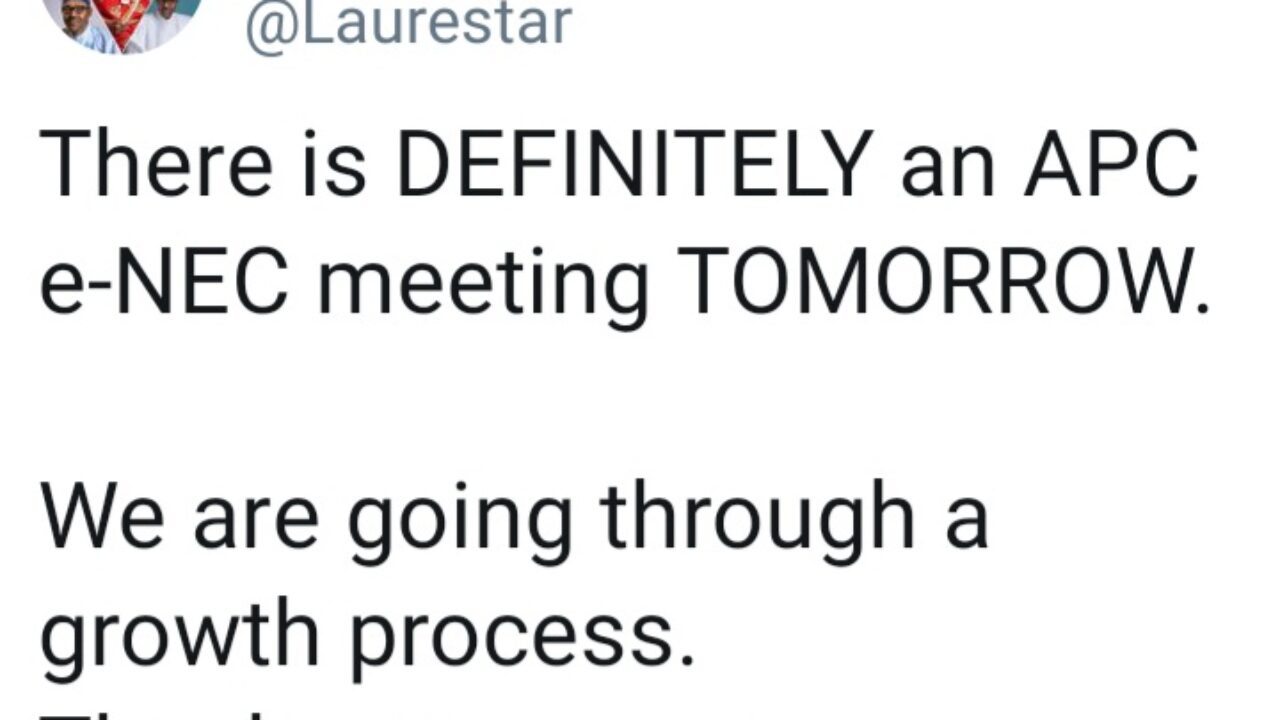 READ ALSO! Nigerian Central Bank Approves Disbursement Of Loans For Creative Industries At 9%
READ ALSO! Tony Elumelu To Empower 1,000 Northern Entrepreneurs With $5000 Each
READ ALSO! How To Empower Yourself And Generate Income From Mutual Funds
READ ALSO! Is N-Power Truly Empowering Nigerian Youths?
READ ALSO! How Nigerian Govt Can Lift 100million People Out Of Poverty — Tony Elumelu
READ ALSO! TraderMoni: Poverty Alleviation Or Political Leverage?
READ ALSO! Is N-Power Truly Empowering Nigerian Youths?
READ ALSO! Gtbank 737 Disservice: How to Kick Your Customers in the Butt!
READ ALSO! Why The North Remains Headquarters Of Poverty In Nigeria — Kingsley Moghalu
READ ALSO! The Love Of Your Life Is An Illusion: It Doesn't Exist Anywhere!