The Central Bank of Nigeria (CBN) has directed banks to place a post-no-debit on the bank accounts of 18 companies.
A post-no-debit means that all debit transactions, including ATMs and cheques, on the accounts, have been blocked but can receive inflows.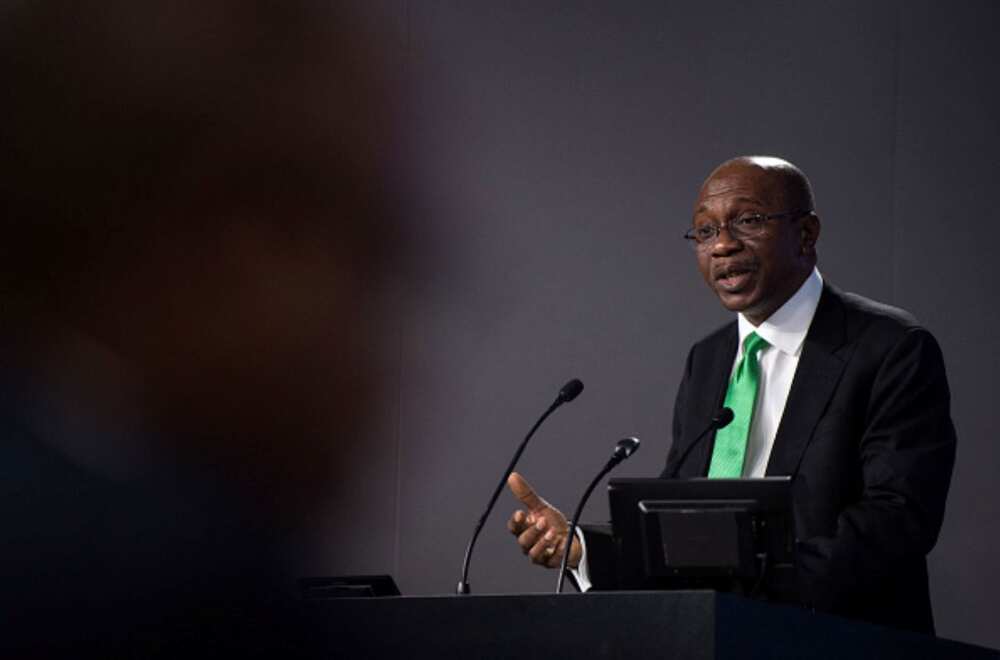 The circular, signed by Haruna B. Mustapha, director of banking supervision, on Thursday, also instructed banks to send details of the accounts.
Last year, CBN also instructed banks to freeze accounts of 38 companies, including premier Lotto, owned by Adebutu Kessington, a Nigerian businessman popularly known as "Baba Ijebu".
"You are hereby directed to place all accounts of the under-listed customers on Post-No-Debit (PND) restriction," the circular reads.
The affected companies include Bakori Mega Services, Ashambrakh General Enterprise, Namuduka Ventures Limited, Crosslinks Capital and Investment Limited, IGP Global Synergy Limited, Davedan Mille Investment Limited and Urban Laundry.
Others are Advanced Multi-Links Services Limited, Spray Resources, Al-Ishaq Global Resources Limited, Himark Intertrades, Charblecom Concept Limited, Wudatage Global Resources.
Also included are Treynor Soft Ventures, Fyrstrym Global Concepts Limited, Samarize Global Nigeria Limited, and Zahraddeen Haruna Shahru.
The apex bank did not state any reason for the action.
The affected accounts belong to bureaux de change (BDCs), construction firms, investment companies, laundering services, and property companies.
READ ALSO! Nigerian Central Bank Approves Disbursement Of Loans For Creative Industries At 9%
READ ALSO! Tony Elumelu To Empower 1,000 Northern Entrepreneurs With $5000 Each
READ ALSO! How To Empower Yourself And Generate Income From Mutual Funds
READ ALSO! Is N-Power Truly Empowering Nigerian Youths?
READ ALSO! How Nigerian Govt Can Lift 100million People Out Of Poverty — Tony Elumelu
READ ALSO! TraderMoni: Poverty Alleviation Or Political Leverage?
READ ALSO! Is N-Power Truly Empowering Nigerian Youths?
READ ALSO! Gtbank 737 Disservice: How to Kick Your Customers in the Butt!
READ ALSO! Why The North Remains Headquarters Of Poverty In Nigeria — Kingsley Moghalu
READ ALSO! The Love Of Your Life Is An Illusion: It Doesn't Exist Anywhere!