Babajide Sanwo-Olu, Lagos state governor, has inaugurated a tribunal to probe the collapse of a 21-storey building in Gerrard Road, Ikoyi.
He inaugurated members of the tribunal at an event held today in Falomo, Ikoyi.
The governor also signed an instrument legitimising the panel and empowering it to invite or summon parties useful to the investigation.
Sanwo-Olu described the building collapse as a "sad one" for Lagos, adding that the public deserves to know what went wrong.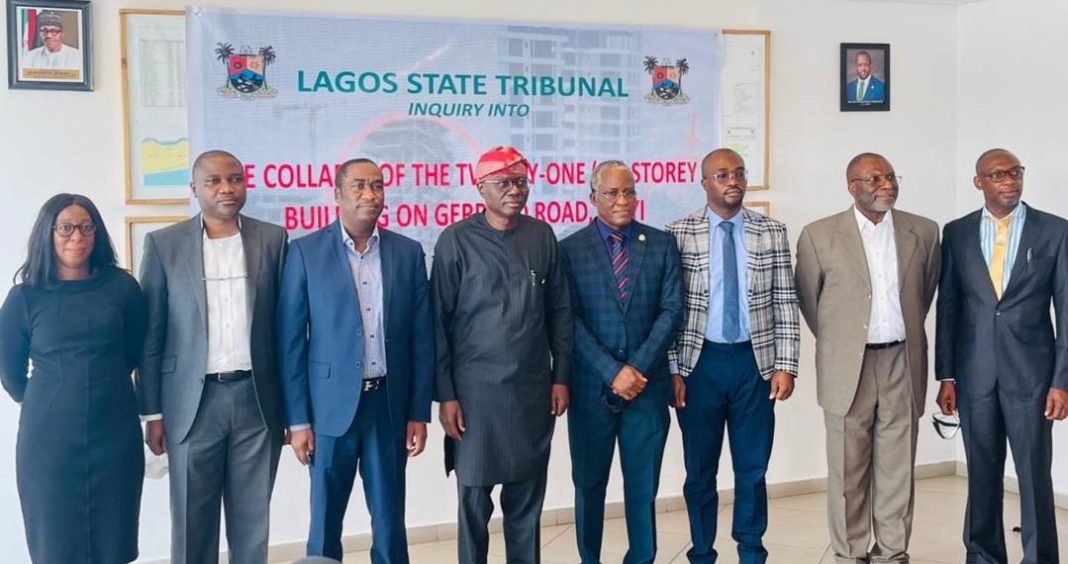 He said: "We are gathered here to perform a sad but necessary duty, which is the inauguration of a 6-member panel of inquiry into the collapse of the 21-storey building at Gerrard Road, Ikoyi, on Monday. It is a solemn moment for me personally, but this is an important assignment. Indeed, the generation coming after will not forgive us if we don't do the right thing in this incident.
"The inauguration of this panel shows sincerely that the state government is interested in unravelling and getting to the root cause of what happened to the building, so that everyone concerned, including the Government, will learn from the very unfortunate incident. Lagosians and the world will be watching and waiting keenly, with the full expectation that the immediate and remote causes of this tragedy will be uncovered."
Sanwo-Olu said he is counting on the expertise and professionalism of the tribunal members in unravelling the cause of the incident.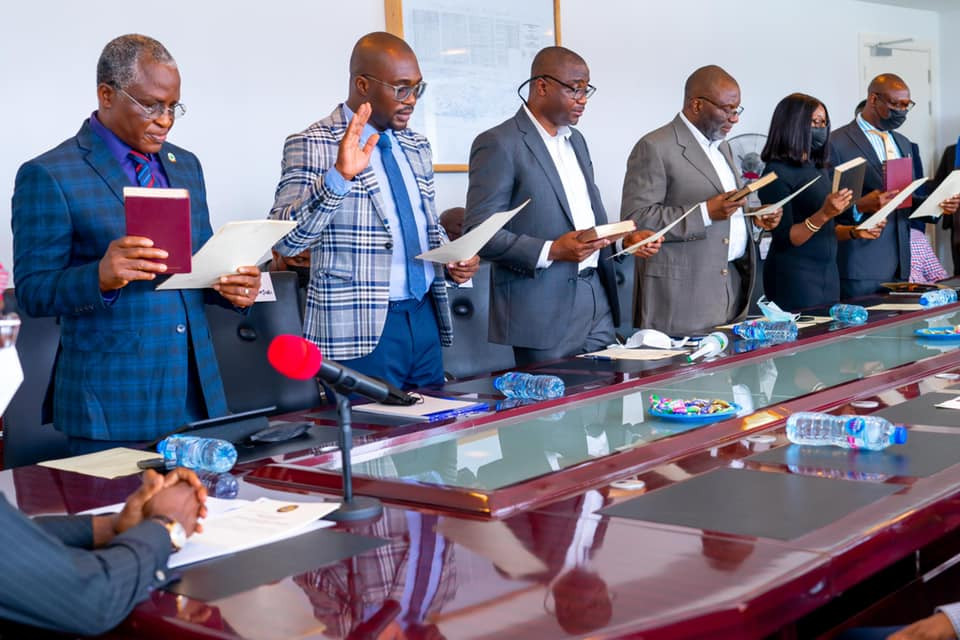 "What this tribunal will be doing over the course of the next few weeks will have important implications for building safety and for emergency response, not just in Lagos, but in the entire country. It will also go a long way towards ensuring that the families of the innocent victims of this avoidable tragedy experience some sort of closure and get justice," Sanwo-Olu said.
Toyin Ayinde, president of Nigeria Institute of Town Planners (NITP), is the chairman of the panel, while Ekundayo Onajobi, a lawyer in a private law firm, is the secretary.
Other panel members are a structural engineer, Akintilo Idris Adeleke; an architect, Yinka Ogundairo; representative of Institute of Builders, Godfrey O. Godfrey, and Bunmi Ibrahim, a real estate lawyer.
READ ALSO! Nigerian Central Bank Approves Disbursement Of Loans For Creative Industries At 9%
READ ALSO! Tony Elumelu To Empower 1,000 Northern Entrepreneurs With $5000 Each
READ ALSO! How To Empower Yourself And Generate Income From Mutual Funds
READ ALSO! Is N-Power Truly Empowering Nigerian Youths?
READ ALSO! How Nigerian Govt Can Lift 100million People Out Of Poverty — Tony Elumelu
READ ALSO! TraderMoni: Poverty Alleviation Or Political Leverage?
READ ALSO! Is N-Power Truly Empowering Nigerian Youths?
READ ALSO! Gtbank 737 Disservice: How to Kick Your Customers in the Butt!
READ ALSO! Why The North Remains Headquarters Of Poverty In Nigeria — Kingsley Moghalu
READ ALSO! The Love Of Your Life Is An Illusion: It Doesn't Exist Anywhere!