The Lagos State Resident Registration Agency (LASRRA) has launched a smart multi-purpose identity card for residents of the state to be captured in its database.
Speaking yesterday, Ibilola Kasunmu, general manager of LASRRA, said the project was introduced after an approval by the state executive council to reopen the resident registration during the first quarter of the year.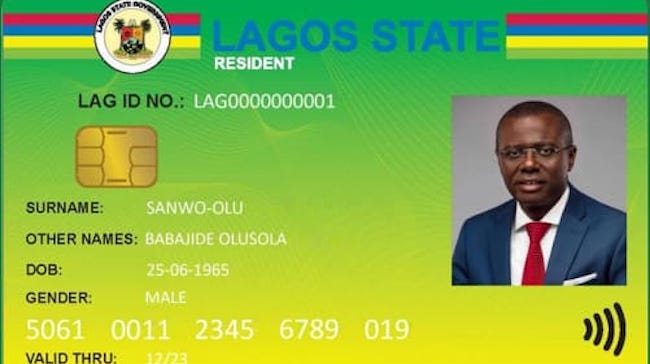 The project, which is dubbed 'LASRRA 2.0' is expected to focus on six objectives: Identification of residents and maintaining a rich database; provision of data for social and welfare state intervention; issuance of multi-purpose smart cards to residents; improvement of efficiency in accessing LASG services; driving the smart city agenda of the state and creating opportunities for financial inclusion.
Kasunmu said the smart ID card is a multi-application card that offers residents access to services ranging from social benefits such as financial inclusion, pension and insurance, payment and access to public transport, means of identification for students, among other functions.