Do you need to borrow instant money from the best urgent loan in Nigeria? May be you are wondering that you do not have documentation, collateral or any formal business to use. Worry no more!
This article will review the top 10 best lending platforms that offer urgent loan in Nigeria without collateral or documents, and will be presented in terms of lowest interest, origination fees and other charges. Other analysis will involve their Play Store ratings on Google, the number of times each of them has been downloaded, and finally what each of the loan apps are best for based on customer reviews and feedback.
Please do note that our list of top 10 best urgent loan to borrow money anywhere in Nigeria do not require collateral, documentation, guarantorship or a physical visitation to any office. All you need to do is sit back at the comfort of your home and apply for a quick loan and if approved, have the funds disbursed within a few minutes into your bank account.
So if you find yourself in a financial emergency either as an individual or a business owner, calm down and read the different options of funds available to you from our top 10 list. Go through each of them to know the one that best suit your pocket and will ensure repayment promptly.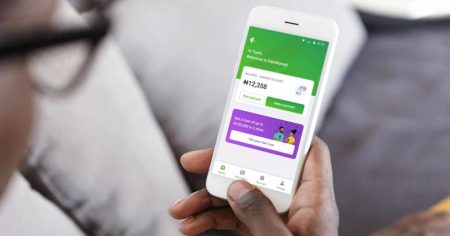 SKYTREND NEWS is aware of the prevalent unethical practices by fraudulent and illegal online lending platforms, and we have decided to change the narratives by making this recommendation which are the very best 10 instant loan apps to borrow money in Nigeria.
The make up of this carefully selected list are in our opinion the most legit urgent loan in Nigeria in 2022 for emergency cash loans, for low interest, with the highest loan amounts either for business loans or individual borrowing.
These best digital lenders are dependable, accessible and operate fast loan processing procedures with no need of collateral, documentation or guarantors, to meet your emergency demand for funds and urgent financial obligations. There are many lending platforms and digital banks out there and you may be tempted to contact just anyone that comes handy.
However with the threatening and defamatory messages from many fake loan apps and loan sharks these days, it may be necessary to only patronize platforms that are customer friendly and wont compromise your private data to unsolicited public and practice only high ethical lending standards.
Summary Of The Top 10 Best Urgent Loan In Nigeria in 2022
Find below rating and ranking of the best 10 urgent loan in Nigeria from reputable lending applications to borrow money anywhere across the country 24/7.
| | | | | |
| --- | --- | --- | --- | --- |
| Ranking | Application Name | "Best For" Pick | Loan Amount | No. of Downloads |
| #1 | Branch Loan App | Best Overall Lending Platform in Nigeria | 4.5/5 | 10 Million |
| #2 | Carbon Loan App | Best for Building Credit Score | 4.4/5 | 1 Million |
| #3 | FairMoney Loan App | Best for Highest Loan Tenure | 4.4/5 | 5 Million |
| #4 | Aella Credit Loan App | Best for Easy Loan Processing | 4.4/5 | 1 Million |
| #5 | Umba Loan App | Best for Low Interest and Zero Charges | 3.8/5 | 1 Million |
| #6 | Renmoney Loan App | Best for Microfinance Bank Loan | 3.3/5 | 500,000 |
| #7 | QuickCheck Loan App | Best for Customer Data Privacy | 4.5/5 | 1 Million |
| #8 | Alat By Wema Loan App | Best for Salary Earners | 3.8/5 | 1 Million |
| #9 | Lendigo Loan App | Best for Small Business Loans | 4.1/5 | 100,000 |
| #10 | Quick Credit Loan App | Best for Good Customer Service | 4.5/5 | 500,000 |
Complete Analysis Of The Top 10 Best Urgent Loans In Nigeria Without Documentation To Get Quick Loan In 2022
 Below is our comprehensive list of the top 10 Best Urgent Loan in Nigeria for 2022, without documentation, without collateral and without any stress.