Today SKYTREND NEWS, the number 1 review website in Nigeria for online lending platforms brings you a comprehensive list of the top 20 loan apps in Nigeria for 2022.
Loan apps makes quick loan approval possible at the comfort of your room or apartment and the cash transferred to your bank account speedily. The lending process for loan apps is quick, with no need of any collateral, documentation, guarantor or physical office visitation.
If you apply to any of the top 20 quick loan apps in Nigeria below, and you are eligible, you can be sure of getting the required funding into your bank account within 24 hours and some within just a few hours. Some might even approve You can repay the loan in comfortable terms that is already opted by you.
List Of The Top 20 Loan Apps In Nigeria (2022)
Find below our "top 20 picks" for quick, instant and fast loans in Nigeria for ethical lending and reliability in 2022.
Branch
Carbon
Aella Credit
QuickCredit 
KashNow
FairMoney 
Page Financials 
Renmoney 
Umba
Money in Minutes 
QuickCheck
Migo 
MoneyPal (Zedvance) 
C24 Capital 
Alat by Wema 
Lendigo 
Specta Loan
Lidya 
SukFin 
Coolbucks
1. Branch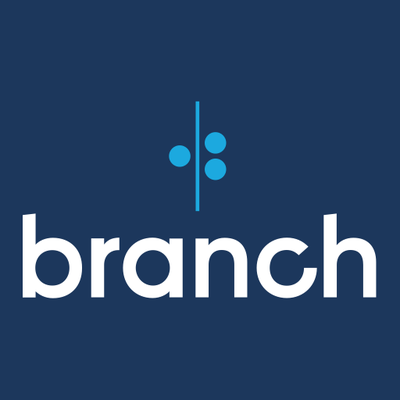 Branch International is the first on our list of Top 20 Loan Apps In Nigeria that make it easy for the citizens to get access to quick loan up to ₦500,000, to transfer money for free, and enjoy investment yields of 20% per annum.
At the moment, Branch do not provide customer support by phone number or in person. They request customers to send them a message via the app any time, and promises to help resolve whatever issue such people may have.
This platform don't make you jump through hoops or fill out paperwork. Simply apply through the Branch app and get approved in under 24 hours. They do not charge late fees or rollover fees.
What Is Required To Receive A Branch Loan?
All you need is to apply with your phone number or Facebook account, bank verification number (BVN) and bank account number. They will also request access to the data on your phone in order to build your credit score.
To download the app from Google Play Store and apply for loan, CLICK HERE.
2. Carbon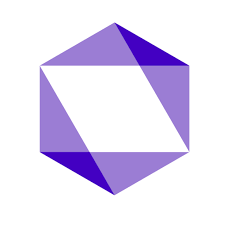 Carbon, formerly known as Paylater, is the second on our list of top 20 loan apps In Nigeria. This lending platform gives instant cash to borrowers once application has been approved to its users. Quick cash loan from Carbon do not require collateral, documents or guarantors.
At your first try, you may not be able to access big funds, you start by borrowing small, and paying back as at when due, then you can have access to bigger funds. The loan platform is available 24/7. You can apply on weekends and holidays and get a quick loan.
3. Aella Credit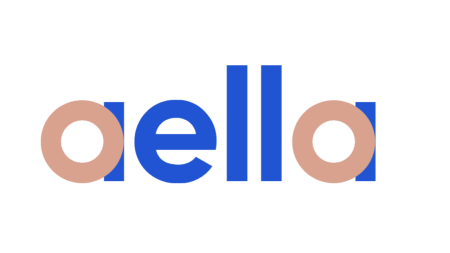 Aella Credit is the third on our list of top 20 loan apps In Nigeria for reputation and respect of customer data privacy. With this app, it shouldn't be difficult to borrow quick cash credit either for yourself or for your business. It shouldn't also be difficult to get loan to invest, increase productive capacity, pay bills, and get more working capital for your business. With Aella, all these are available at the snap of your fingers.
How Aella Loan works
Download the Aella Credit app from Google Play Store or IOS App Store.
Simply fill out your details in less than a minute and submit for a quick review.
Update your profile by providing answers to quick questions about you.
Click the "Check Eligibility" button to see the amount of loan you are eligible to borrow in seconds.
Apply for loan
Receive funds in your bank account in few minutes
4. Quick Credit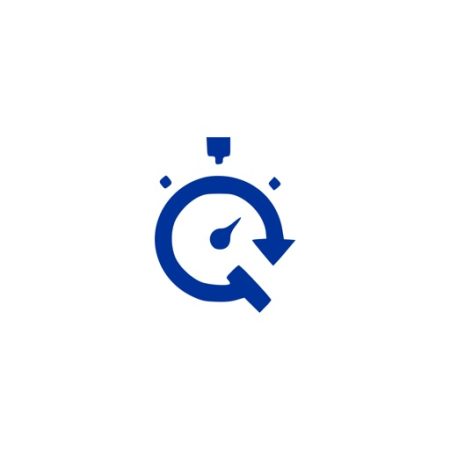 Quick Credit is no 4 on our list of top 20 loan apps In Nigeria.. With simple steps and minimal documentation, users can get qualified loan products which is 100% online process. Once approved, the loan amount will be immediately transferred to the applicant' s bank account.
Product Features
1.Tenure: From 91 days to 365 days.
2.Loan Amount: From NGN.1,500 to NGN.50,000.
3.The maximum Annual Percentage Rate (APR) is 36%.
4.Origination fee: From 1% to 9%.
How to APPLY
1.Download Quick Credit App from google play store and install.
2.Register an account with your phone number.
3.Fill in basic information.
4.After the submission of the loan application, the final result will be shown in the APP.
5.If approved, the loan amount will be disbursed into the bank account directly.
You can download Quick Credit app on Google Play Store by clicking here.
To download the app on Apple Store for iOS devices, CLICK HERE.
5. KashNow

KashNow, a digital loan product of UC Plus Advance Limited that allows users to initiate and access instant credit facilities to meet small cash needs through a secured and reliable platform, make number 5 on our list of top 20 loan apps in Nigeria.
UC Plus Advance, a subsidiary of United Capital Plc Group, is a consumer finance business that is committed to providing efficient alternative lending solution to you.
KashNow loans range between N10,000 to N50,000 and are typically within one month tenure or repayable from the next salary. KashNow is easy, quick, simple, fast and convenient.
KashNow Products
1. KashNow for employee of any organization (Federal government, State government or Private organizations) whose salary is being processed through Remita payment platform.
2. Asset Backed loan (A short to medium-term loan for individuals against their investments)
KashNow loan is initiated either through USSD or through the web.
6. FairMoney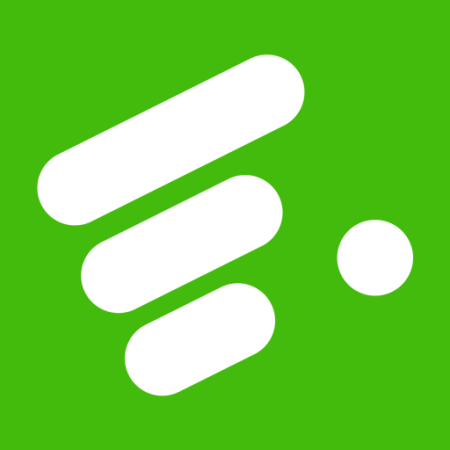 FairMoney takes the 6th position on our list of top 20 loan apps In Nigeria, seamless lending procedures and excellent customer service.
Loan amounts range between ₦1,500 to ₦1,000,000 with repayment periods from 61 days to 18 months at monthly interest rates that range from 2.5% to 30% (APRs from 30% to 260%)
7. Page Financials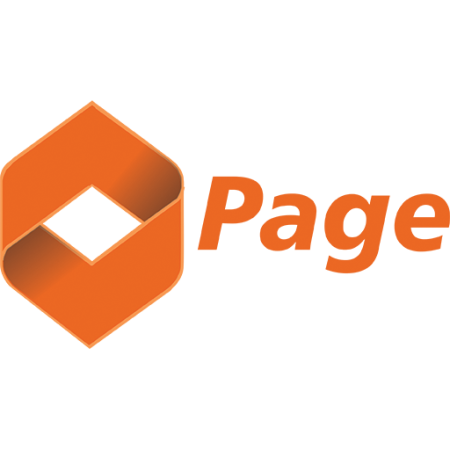 Page Financials comes no 7 on our list of top 20 loan apps In Nigeria. Whether you have an urgent need for cash to settle bills, take care of emergencies or grab an opportunity? Page Financials lending platform can be your good alternative. You can apply for a loan now and get the funds in less than 3 hours, the company says.
Minimum loan amount is N100,000 and the upper limit for a new customer is N5, 000, 000. Both depend on borrower's capacity to repay based on verifiable income level and other selection criteria.
Loan amount of ₦3,500,000 borrowed for 12 months. Monthly Interest Rate:- 2.99%. No other fees.
Minimum and maximum loan term: 3 – 12 months.
8. Renmoney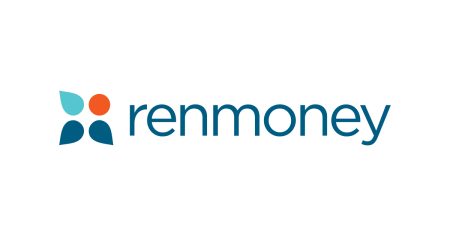 Renmoney is no 8 on our list of top 20 loan apps In Nigeria.. It is managed by a group of technology and finance enthusiasts who are passionate about making financial inclusion count in Nigeria.
With Renmoney, you can apply for a convenient loan to meet needs like growing your small business, renovating your home, buying a new car, paying rent, school fees, medical bills, etc.
Representative Example:
Loan amount of ₦2,000,000 borrowed for 12 months. Monthly Interest Rate: 2.9%. Total Amount Payable: ₦2,683,430. APR: 34.17% No other fees.
9. Umba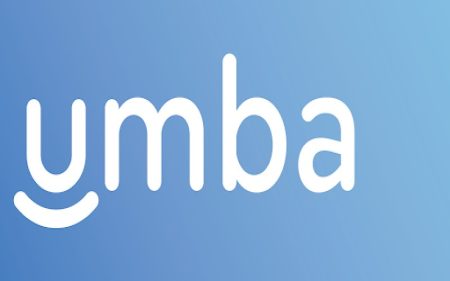 Umba comes 9th position on our list of top 20 loan apps In Nigeria. It's hosted on both Google Play Store and Apple Store and prides itself as the leading digital bank in Africa. The app allows users to apply, drawdown and repay loans directly from their smartphone or desktop computer. Once an individual is verified, it makes lending decisions based on an assigned risk rating.
Umba app lets you apply for credit on the go and it works 24/7. No paperwork, collateral or office visits needed. No late charges or rollover fees. You can get access to bigger loans, lower fees, and flexible payment terms as you repay.
10. Money In Minutes

Money In Minutes, coming 10th position on our rating of top 20 loan apps In Nigeria, is managed by MIM Finance Company, a UK-originated lending platform with presence across three (3) continents and Nigeria's 1st Credit Membership that gives instant cash.
The organization code named MIM Finance Company has been enabling lives and businesses for over twenty (20) years now by its quick online loans and other related business support. MIM gives quick loans from ₦25,000 – ₦2m at interest rates between 4% to 30%.
11. QuickCheck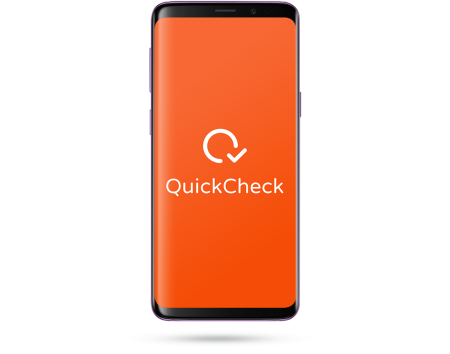 QuickCheck comes 11th position on our assessment of top 20 loan apps In Nigeria, and it uses machine learning to predict borrower's behaviour and instantly evaluate loan applications.
The company aims at offering digital financial services to help people get closer to their personal and business goals.
How To Get Cash in Minutes
Create a Profile
Download the app for free,
Sign up for an account
If you qualify, your cash will be disbursed within minutes
to your bank account.
How Do I Apply?       
Apply and your credit score will be instantly evaluated and let machine learning decide if you qualify.
All applications MUST be completed on your android device . You can begin your application by downloading the QuickCheck app from the Google Playstore. After downloading the app, sign in with your facebook email address and password and fill the provided fields correctly.
Can I Apply For A Loan on my Computer or other operating devices?
The QuickCheck app is ONLY available on android devices for now. However, if and when we launch on other operating systems we will notify the public.
To apply for QuickCheck loan on Google Play Store, CLICK HERE.
12. Migo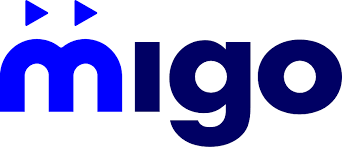 Migo (formerly kwikmoney)  ranks the 12th position in our list of top 20 loan apps In Nigeria. Migo is a cloud-based digital lender in Nigeria that enables you access to instant loan and if willing, to make purchases from merchants or withdraw cash without the need for a smartphone, point-of-sale hardware or plastic cards.
Migo strives to ensure your online loan request enters your account (or the account of the merchant you are paying) right after you complete your application session. Loan amounts range from N500 to over N500,000. The loan agency usually start with a small loan and grow your loan offers over time as you borrow and repay consistently and build trust with the system.
No need for collateral, guarantors or documents to request your Migo loan. Physical visitation of Migo office or a bank not necessary Their minimum loan amount is N10,000 and the upper limit for a new customer is N50,000 with no collateral or guarantor required. Interest rates are determined by a number of factors, including your repayment history and the cost of lending.
Loan decisions are provided within 15 seconds and if approved, the applicant receives funds within 5 minutes.
You can also get a Migo loan by dialing *561# for MTN, 9mobile, and Glo or *554*561# for Airtel. From the list, select "Request Loan" to see a list of your customized loan offers.
To apply for a Migo loan, CLICK HERE
13. MoneyPal (Zedvance)

MoneyPal owned and managed by Zedvance Limited is the 13th position rating on our list of top 20 loan apps In Nigeria.
Zedvance Limited is a consumer finance company that offers loan packages that cater to all your financial needs regardless of what they may be. The company claims an eligible individual or small business can get up to N5million quick loan in 5 hours. Customers can enjoy loan tenors up to 24 months at Annual Percentage Rate (APR) of 34.8% – 365%.
To apply for MoneyPal loan, by downloading the app on Google Play Store, CLICK HERE.
14. C24 Capital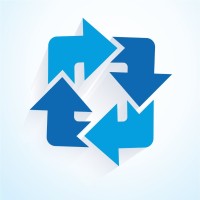 C24 Capital takes the 14th position on our list of top 20 loan apps In Nigeria. The platform provides retail loans for consumers in need of quick financial solutions and is focused on delivering services that can be accessed online, from any internet-enabled device anywhere within Lagos.
C24 Capital does not exist on Google Play Store or App Store and therefore application has to be completed on the company's website.
How To Apply For A C24 Loan?
Check Your Eligibility…Read through our loan requirement to see if you meet our eligibility criterion.
Personalize Your Offer…Select how much loan you want and how long you want to take it for.
Borrow & Repay…Once you are done with the application submit your application and you get your loan amount with your own terms within hours.
To apply for personal or business loan with C24 Capital, CLICK HERE.
15. Alat By Wema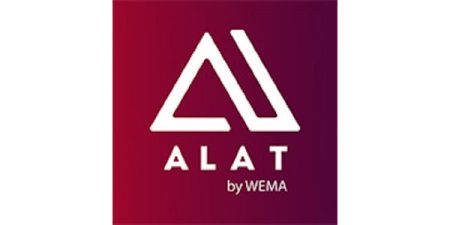 ALAT by WEMA takes the 15th position on our list of top 20 loan apps In Nigeria. The platform offers easy access to quick cash loans without paperwork or collateral. Loans are available to all Alat customers via Alat App or the website.
As with everything else on ALAT, you can now apply for a quick loan without collateral or paperwork, no visitation to any physical location, and response time between acceptance of offer and loan disbursement is in minutes. You can now borrow as much as N2,000,000 (Two million naira) without collateral.
How to Apply for ALAT Loan
Login to ALAT or sign-up if you have not
From the menu items, click on ''Loans''
Read through and understands the ALAT disclaimer
Upon successful credit evaluation and checks, a loan offer is presented with duration and applicable interest based on the user's current risk score. Read through and accept the Terms & Conditions which will contain consent to having your account debited for repayment at loan due date and provide your debit card details to be debited.
Your account will be immediately credited.
To download the app on Google Play Store for android devices, CLICK HERE.
To download the app on Apple Store for iOS devices, CLICK HERE.
 16. Lendigo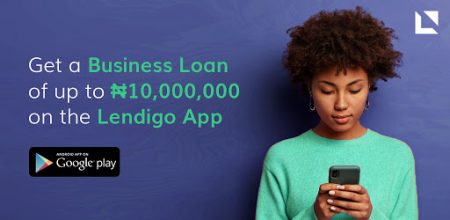 Lendigo prides itself as Nigeria's No 1 SME Finance Provider, and our 16th pick on the list of top 20 loan apps In Nigeria. The lending platform offers Nigerian SMEs easy, fast and flexible access to working capital according to their business requirements and suited to their finance needs.
Up to ₦10m Loan
Apply in Minutes
Low Interest Rate
Flexible Terms
To Apply, Click here.
17. Specta Loan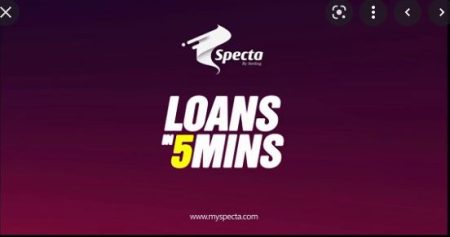 Specta is an online lending platform that gives you loans of up to 5 Million in one transaction all within 5 minutes! No collateral, no paperwork and no visit to any office. It is our 17th pick on the list of top 20 loan apps In Nigeria.
With Specta, you can take care of urgent personal and business needs anywhere, anytime. The Specta4individuals package is particularly tailored towards accessing a personal loan of up to N5 Million without collateral in 5 minutes.
To apply for a Specta Loan, Click here.
 18. Lidya
Lidya is a USA holding financial institution though operating its arm in Nigeria while providing instant small business loans without collateral across the country. The company is spread across 3 continents and 5 countries which are USA, Portugal, Nigeria, Poland and Czech Republic. Lidya says it can grant instant credit between N50,000 to N30m to small businesses  in 24 hours.
With Lidya instant online loan, you don't need to wait for your invoices to get paid in order to pay your expenses or grow your business. The online loan platform provides the option to turn every invoice into a revenue opportunity
The platform is our 18th pick on our list of top 20 loan apps In Nigeria.
How Lidya Loan Works
To assess credit risk, Lidya SME loan uses close to 100 data points to evaluate businesses, build a credit score unique to each business, and disburse loans in 24 hours or less.
The following are the processes to access Lidya small business loans
Use your bank statements to get your loans
Upload your transaction history. Upload your data quickly and safely in our platform. Your data will be analyzed in 24 hours.
Understand your transaction data. Have a record of all your transactions that you can access online, anytime and anywhere.
Be qualified for a loan. If your business needs more working capital to grow, this is the premier option for you.
Get loans. Get access to funds immediately!
To Apply for a Lidya Business Loan CLICK HERE
19. SukFin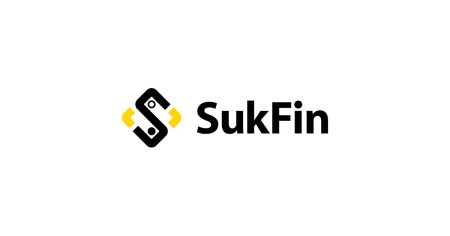 SukFin is our 19th pick for our comprehensive list of the top 20 loan apps in Nigeria, providing a free and easy way for SMEs in Nigeria, to research and find finance for their businesses. The organization employs the use of tech and expertise to match SMEs with a variety of lenders — giving access to a number of funding products across Nigeria.  It's easy to apply and as long as you provide them with requested information — funds can be in your account quickly and instantly.
How SukFin Small Business Loans Without Collateral Works
1. Tell how much money you need and what it's for
2. SulFin will match your requirements with their lenders
3. They will get your loan approved and your small business financed
SukFin SME Loan Scheme understand that getting finance for your business in Nigeria can be incredibly frustrating. It is upon this foundation that SukFin was founded — to make it easy for business owners to find the right finance products.
The company works with numerous lenders across the whole business funding market. They claim to have helped many of their customers find unsecured loans, invoice financing, equipment leases, startup loans and more.
To apply for SukFin Small Business Loan, CLICK HERE.
20. Coolbucks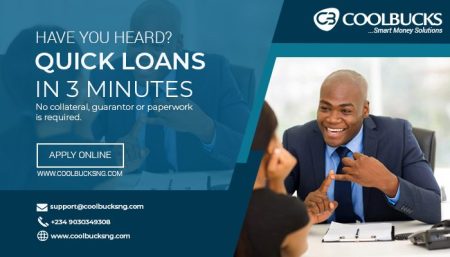 Coolbucks makes the 20th position on our list of top 20 loan apps In Nigeria. The online lending platform provides unsecured loans without collateral within minutes of completing your application.
Depending on your profile, Coolbucks can disburse within 5 minutes to 24 hours of completing our application. The platform provides you up to N5,000,000 within minutes.
The platform also offers small ticket loans from N15,000 to low income customers and up to N5,000,000 to high income customers. Borrowers can access loans within 30 minutes maximum.
To Apply For A Coolbucks Loan, CLICK HERE.