A lot of people have asked, and still asking: "Can loan apps access my contacts after uninstalling?"
The simple answer to this question is No, because once you delete an app from your phone, the app owner no longer has access to your personal information or your phone database. The company that deployed the app will still have whatever information you gave them through the app before deleting it, however.
Let us now consider the deeper answers and further clarification to this question which will be based on a further breakdown on the stages the question relates to. Is it before you download the loan app, or after you have downloaded the app on your phone and received a loan from them or after you have deleted and uninstalled the loan app (whether you collected a loan or not?
I have personally received many messages and questions both online and offline many of them asking: Can Loan Apps Access My Contacts After Uninstalling? After doing an extensive research and reading across board, I have therefore decided to address this question deeply and answer all the ensuing queries from many customers and readers. Read on.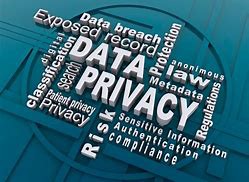 The ability of securing instant credit within minutes just after a few clicks on a loan app or a digital lending platform, and particularly without collateral or any form of documentation made these  lending apps and online banks a darling of many people. It's a not just a great excitement but a revolutionary innovation to know that you can access instant cash of say N50,000 or N100,000 at the corner of your room within a few clicks on your mobile phone without visiting any bank and without any physical correspondence.
How To Stop Loan Apps From Accessing Your Contacts After Or Before Uninstalling?  
What borrowers and indeed many Nigerians did not know, however, was that the hundreds or thousands of contacts (as the case may be) discreetly stored on their mobile phones or smart phones whether Android or Apple was the ultimate collateral in case of default for the various loans they have accessed, especially as a tool for blackmail of customers by various fake loan apps operating in Nigeria.
The numbers stored on their phones and accessed by the loan apps in Nigeria, were the lenders' insurance, guarantees and indeed collateral against any inability to repay or repayment defaults of any kind. In essence, borrowers' reputation and dignity or whatever was to be left of it was to be used in guaranteeing and securing repayment of instant loans in event of default.
You may be asking: If I accidentally gave permission to an app to access my contacts and messages, how do I undo this?
If you are using an Android device and you have mistakenly downloaded a fraudulent app, then this is for you.
If you are indebted to any of those illegal loan platforms, and you are afraid of defamatory messages to your contacts. And you are now asking: Can Loan Apps Access My Contacts After Uninstalling?
Please kindly go to settings in your android phone, click on app and notifications. Scroll down to app permission and deny them access to your contacts, sms, photo gallery and storages on your phone, they won't be able to reach out to your contacts anymore or post your pictures.
They would only have your number and have only you to deal with.
See below how a customer by name Isaac Ojo Obisesan was grossly humiliated by a loan app in Nigeria for defaulting his repayment as at when due. What collateral could have been more than this for any digital lending platform? Isn't this enough to force repayment by a defaulter if only to avoid the gross shame, ridicule and defamation associated by a phony loan app all out to secure its loan disbursement?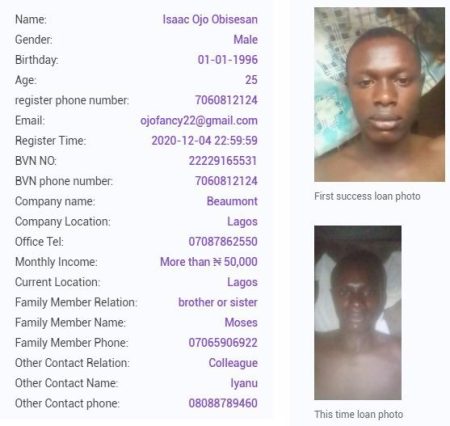 Can You Really Stop Loan Apps From Accessing Your Contacts After Unintalling and After You Have Borrowed Money From Them?
The truth is that your contacts "safely stored in your mobile phone" which you used in downloading the loan app and securing the lending from the app platform, is actually "your collateral and guarantee for loan repayment." If you want to apply for a loan and you do not have any contact in your phone, we assure you that no lending app in Nigeria will approve your request.
So in essence and in simple answer to a part of the question raised in this article, you may not be able to stop loan apps from accessing your contacts, if you already borrowed money from them. Your phone contacts will immediately be downloaded safely on their loan apps' external database against your name, BVN and other profile details and even though you later delete or uninstall the loan app, it makes no difference. You stand in their mercy.
But you can still stop them from further accessing your phone contacts and other details you have granted permission to.  To do this, simply scroll down to app permission and stop loan apps from accessing your contacts, sms, photo gallery and storages on your phone, they won't be able to reach out to your contacts anymore or post your pictures. They would only have your number and have only you to deal with.
However if you haven't installed any lending app on your phone, or you have installed but not yet collected a loan from the app, or you are still comtemplating on collecting a loan and you haven't given permission on your phone for the app to access your contacts, then you can very well stop loan apps from accessing your contacts.
The loan apps you borrow from uses your contac list as a collateral and guarantee in case you default on your payment. It could be a business partner, your customer or your client base, or even your family members, your loved ones and group members including hundreds or thousands of other people a person would not want to get humiliated in their presence, but this, was the ultimate card the loan apps counted on to get repaid in case you defaulted. Their weapons are actually your humiliation, defamation, threats and shaming, and the lending apps do these often to you and to all your valued contacts to get paid back by any means possible.
It therefore becomes important to note that your only guarantee or tool to prevent or stop loan apps from accessing your contacts is to not download their apps on your phone or to not collect their loans, or to not grant them permission to access your contact data. You should know that you already signed in and approved your contacts to be compromised and stored in their database once you hit loan approved on your phone.
Borrowers Recount Humiliating Ordeal From Loan Apps Accessing Their Contact List In Nigeria After Default
"It is not a good experience," said Jane, who defaulted on a loan. After the lender reached out to her phone contacts, to console herself, she said in a mixture of Pidgin and English; "Who no dey borrow? Even Nigeria dey borrow, it is a normal thing. But they should have focused on me paying their money and not reaching out to my contacts." While she may have been humiliated beyond her imaginations, the psychological impact was a feeling of nothing else to lose.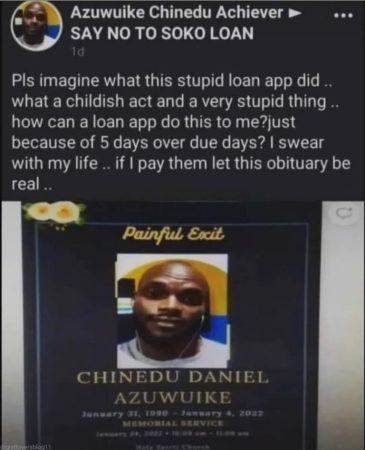 "Shame! Shame! Shame!" as may be recalled by Game of Thrones fans, was the chant as Cersei, the Queen Mother, was paraded through the fictional town of King's Landing, as atonement for her 'sins'. The same can be replayed, when hundreds or thousands of numbers on a person's phone are contacted, all in a bid to shame a borrower into loan repayment.
"I was broke then and under pressure to settle certain things," said Chidi, who borrowed N10,000 each from three of such apps in mid-2021, a total of N30,000 ($72) but defaulted after the 2-week tenor. This led to a tsunami of messages and calls, first to threaten him to repay, then to all his phone contacts. He identified iCoin as one of the apps but couldn't recollect the others when interviewed.
"Christmas is over, if you know you borrowed money from any digital lending App, biko (i.e. please) go and pay back. I don't want to receive unnecessary messages because of you. Walahi, I go carry them come your house," wrote Collins Nnabuife on his Facebook page, intended as a joke but also a portrayal of the current reality many live through. Not only for those who have borrowed, but their phone contacts who are harassed with threatening messages, even when they were never used as guarantors for the loan.