For some reason, this line from her viral single 'Yolo' sticks with me the hardest. The Y.O.L.O acronym 'you only live once' is often uttered before a reckless deed is brought to fruition. However, Reehaa communicates the slogan with moderation and maturity, somewhat unexpected from a minor.
If you have never heard of Reehaa, you may question, how good is this kid anyway? That this writer claims deserve my attention. Well! A shining prodigy is not difficult to recognize by ardent Afrobeat enthusiasts.
Styled in a green casual outfit, Reehaa's smooth performance on Thesoundpool has driven a ton of engagement to her 64.3k followers on Instagram and thousands of listeners to her discography, which includes a recent EP, 'Vibes for the soul' which she released early last year.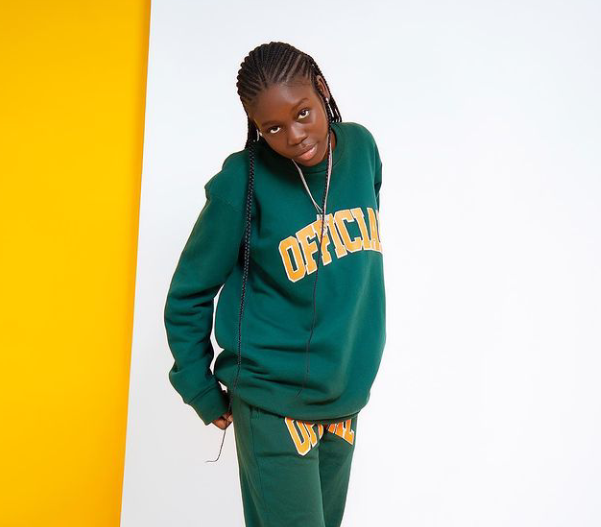 Categorized as a Hip-Hop/RAP, 'Vibes for the soul' contains six tracks that convey ambition and prayers for fame and fortune as any upcoming would beseech. Her seamless flow between Yoruba and Pidgin is appealing; however, it may alienate a portion of the Gen-Z audience in vogue. Making the demographic deem her a female street act alongsideBarry Jhay, Zinoleesky, Lil frosh, and the likes. Provided consistency remains a factor in the aspirations, Reehaa sings out loud and elite management championing her brand; the Lagos-born singer could be the next breakout female artist following Fave, Ayra Starr, Lady Donli, Tems, and Amaarae.