Parents of students of Ojodu Grammar School and Babs Fafunwa Millennium Senior Secondary School have called for a temporary closure of the schools following an accident which claimed the lives of some pupils.
The incident, which happened yesterday afternoon, is said to have led to the death of about 10 students.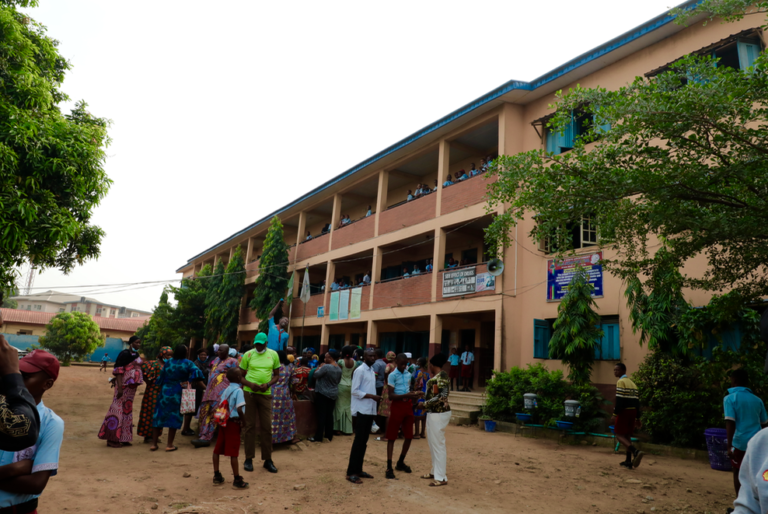 There were many students in the area at the time as they had just closed from school not too long before the accident happened. Some of those affected are said to be students from the schools where the Ojodu police station is also located.
Reacting to the incident today, parents and guardians converged on the schools and demanded that they should be shut and examinations discontinued.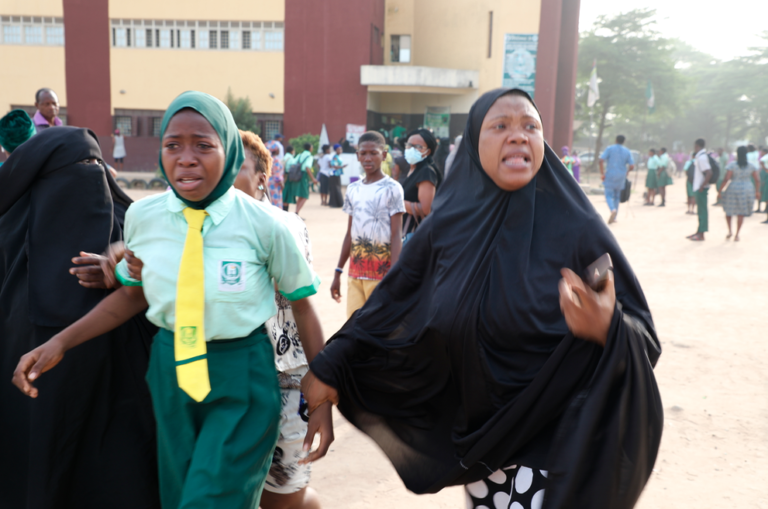 Speaking with newsmen, Bolaji, an alumnus of Babs Fafunwa Millennium Senior Secondary School, who has siblings in the school, said this is the first time such an incident will happen to students of the school.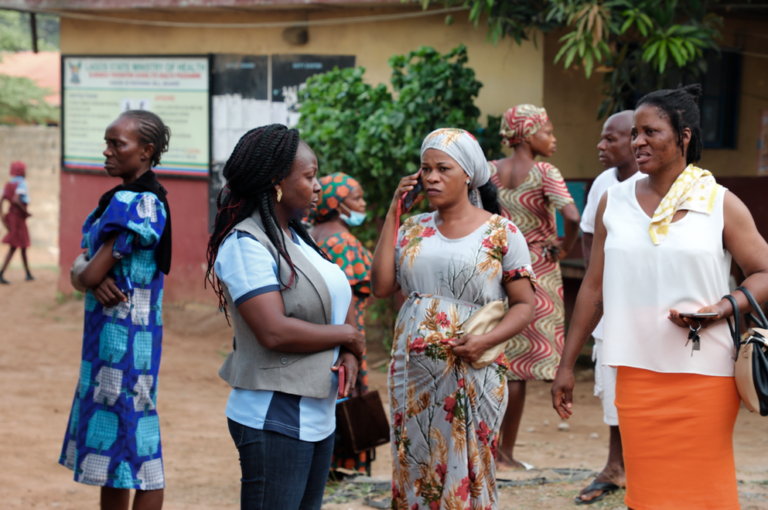 He said the school must discontinue the examinations, which started on Monday, adding that it is imperative for the school to be shut for at least a month to honor the souls lost in the accident.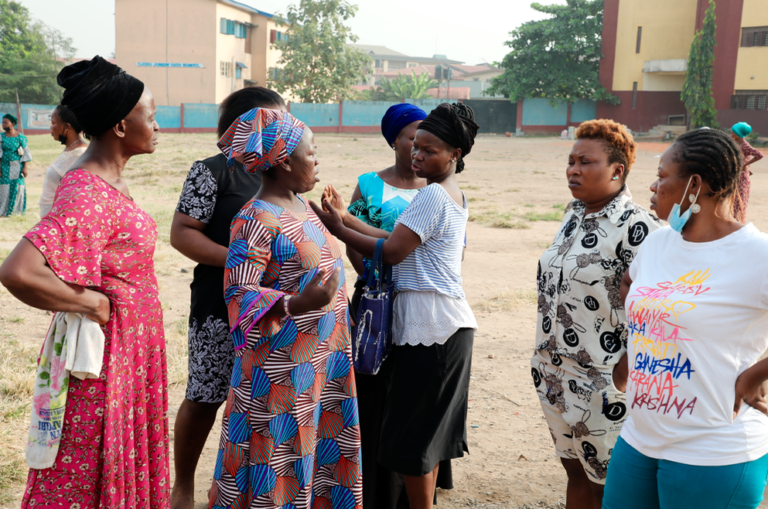 "I just finished speaking with my master who taught me mathematics. I know the principal very well," he said.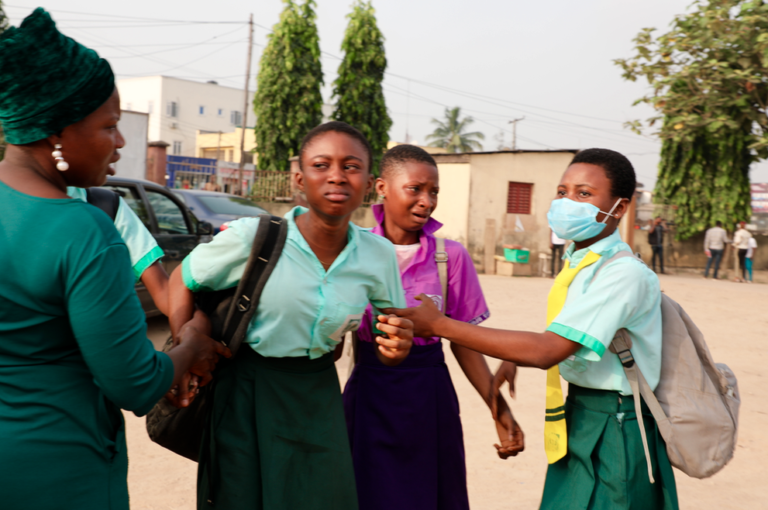 "I was one of the prefects during my time in the school, that's why I'm pained by this unfortunate incident.
"They are supposed to close the school. Throughout the month, the school is supposed to remain closed, because such a thing had never happened before.
"This is the first time students of these schools are going to die in such a way, why should the school remain open?"
VIDEO: Parents protest over killing of pupils in Lagos truck accident pic.twitter.com/CEYZzO07cX

— TheCable (@thecableng) December 8, 2021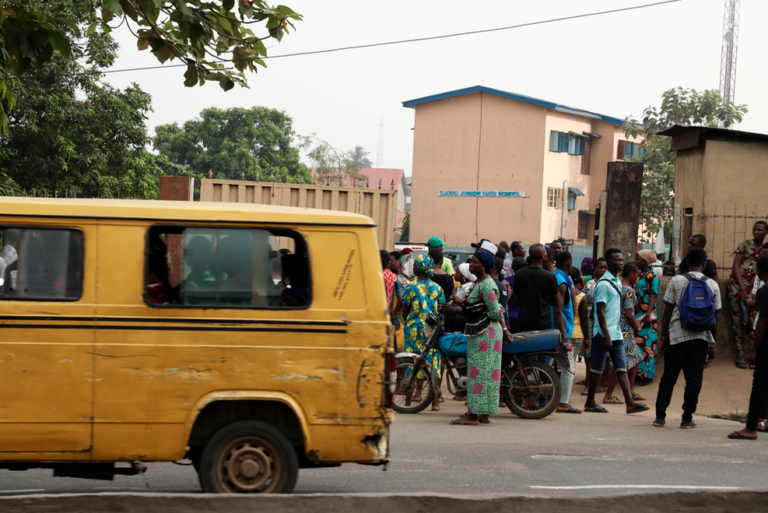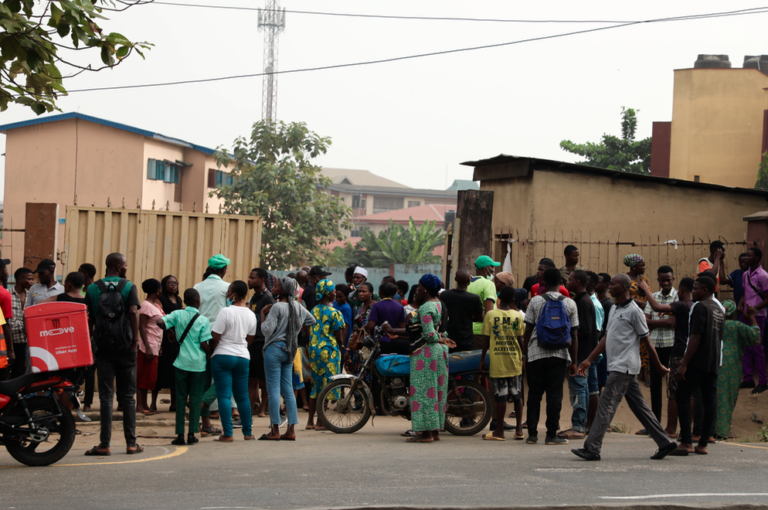 READ ALSO! Nigerian Central Bank Approves Disbursement Of Loans For Creative Industries At 9%
READ ALSO! Tony Elumelu To Empower 1,000 Northern Entrepreneurs With $5000 Each
READ ALSO! How To Empower Yourself And Generate Income From Mutual Funds
READ ALSO! Is N-Power Truly Empowering Nigerian Youths?
READ ALSO! How Nigerian Govt Can Lift 100million People Out Of Poverty — Tony Elumelu
READ ALSO! TraderMoni: Poverty Alleviation Or Political Leverage?
READ ALSO! Is N-Power Truly Empowering Nigerian Youths?
READ ALSO! Gtbank 737 Disservice: How to Kick Your Customers in the Butt!
READ ALSO! Why The North Remains Headquarters Of Poverty In Nigeria — Kingsley Moghalu
READ ALSO! The Love Of Your Life Is An Illusion: It Doesn't Exist Anywhere!