A 33-year-old man, Aminu Al-Amin was nabbed while allegedly trying to steal garden lights glass cases in a garden in Ikoyi, Lagos state.
Luck ran out on the suspected thief while he was trying to remove and cart away the glass cases at the Alfred Rewane Beautified Garden, Osborne, Ikoyi.
It was gathered that the suspect who disguised in safety & utility overalls is in the habit of stealing covers which houses the garden lights and selling them to his unsuspecting customers at cheap prices.
Aminu was apprehended yesterday, July 8th, by operatives of the Lagos State Environmental Sanitation Corps attached to the Ikoyi-Obalende, Eti-Osa Local Council Development Area (LCDA).
He has since been handed over to the Police for further investigation and prosecution.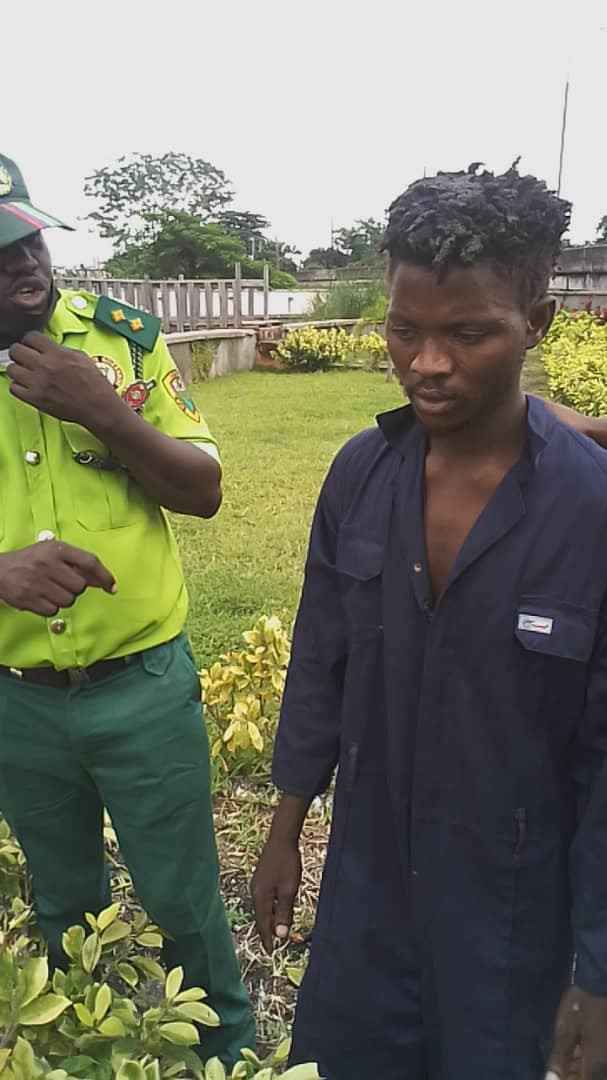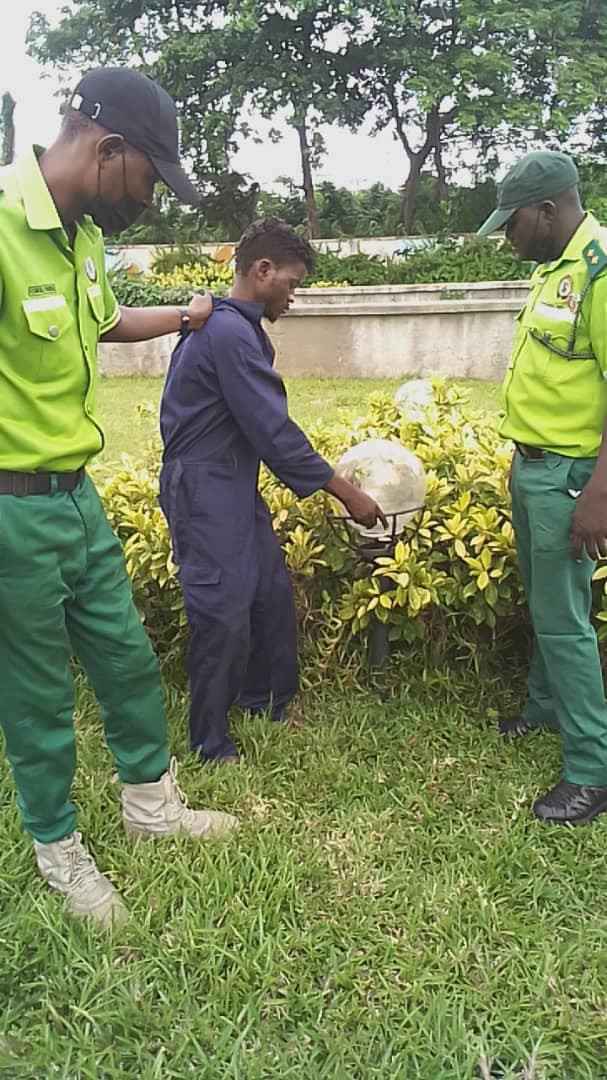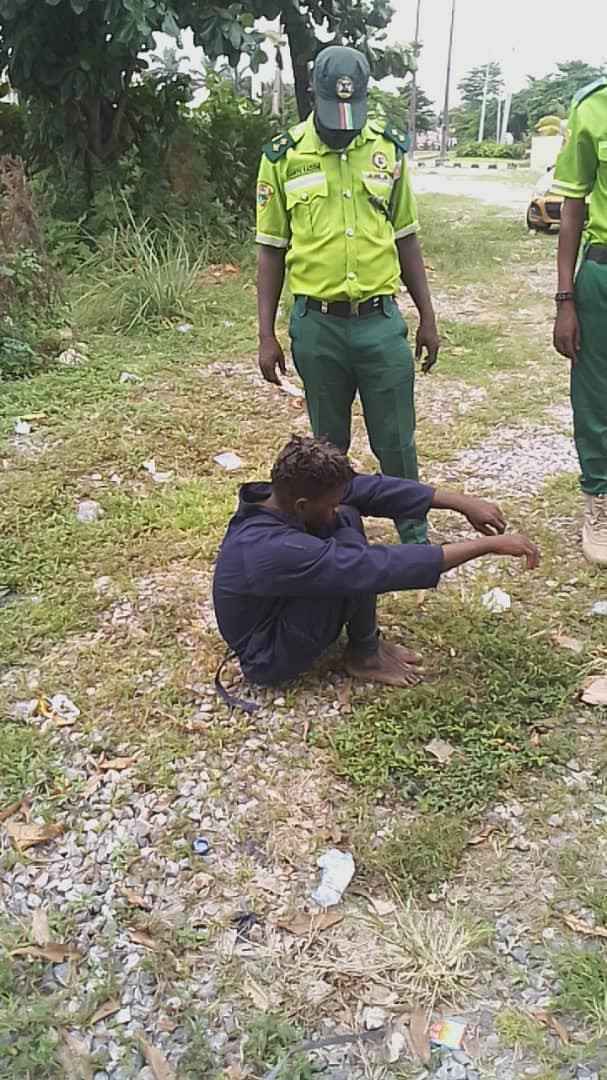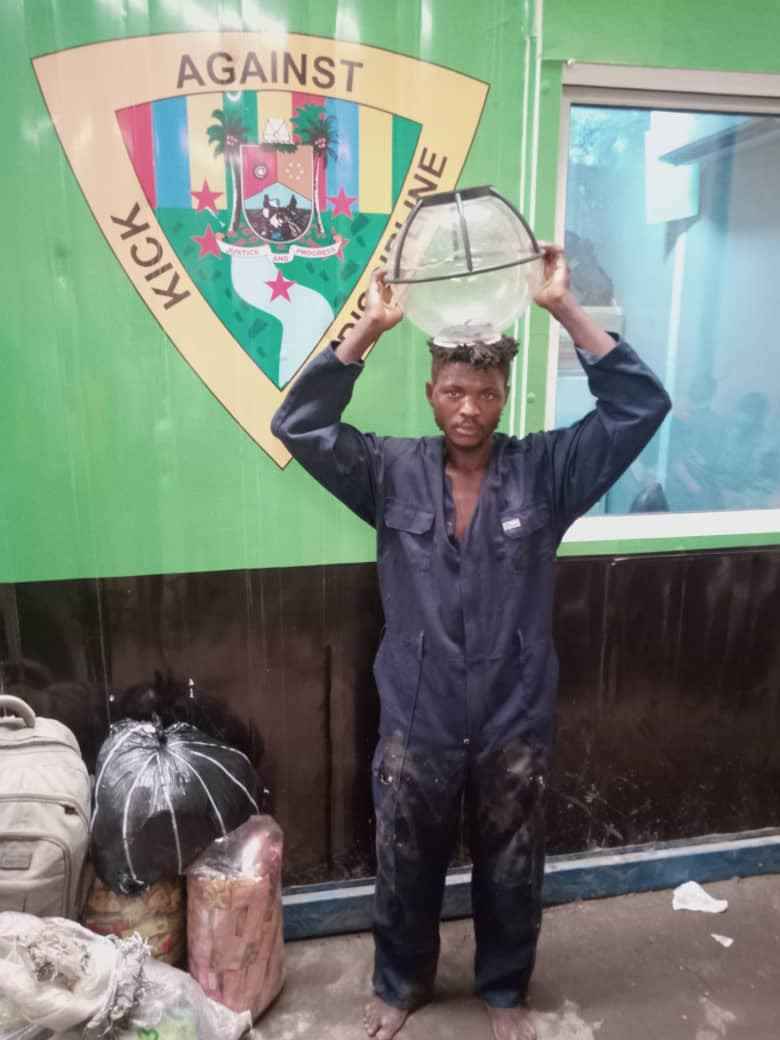 READ ALSO! Nigerian Central Bank Approves Disbursement Of Loans For Creative Industries At 9%
READ ALSO! Tony Elumelu To Empower 1,000 Northern Entrepreneurs With $5000 Each
READ ALSO! How To Empower Yourself And Generate Income From Mutual Funds
READ ALSO! Is N-Power Truly Empowering Nigerian Youths?
READ ALSO! How Nigerian Govt Can Lift 100million People Out Of Poverty — Tony Elumelu
READ ALSO! TraderMoni: Poverty Alleviation Or Political Leverage?
READ ALSO! Is N-Power Truly Empowering Nigerian Youths?
READ ALSO! Gtbank 737 Disservice: How to Kick Your Customers in the Butt!
READ ALSO! Why The North Remains Headquarters Of Poverty In Nigeria — Kingsley Moghalu
READ ALSO! The Love Of Your Life Is An Illusion: It Doesn't Exist Anywhere!