Governors of the south-west region, yesterday, visited Bola Tinubu, a chieftain of the All Progressives Congress (APC).
Tinubu, a former governor of Lagos, returned to Nigeria on October 8 after spending months in London, where he underwent knee surgery.
Speaking on October 10 when Babajide Sanwo-Olu, Lagos governor, hosted him at an event at the government house in Ikeja, Tinubu had said he is "hale and hearty".
"I'm a little emotional now, but I'm happy. God is the giver of life and the only one who can take life," he said.
Present during the visit to the APC chieftain were Rotimi Akeredolu, Babajide Sanwo-Olu, Dapo Abiodun, and Gboyega Oyetola — governors of Ondo, Lagos, Ogun, and Osun, respectively.
Rauf Olaniyan, deputy governor of Oyo, was also in attendance during the visit to Tinubu.
See photos of the visit below.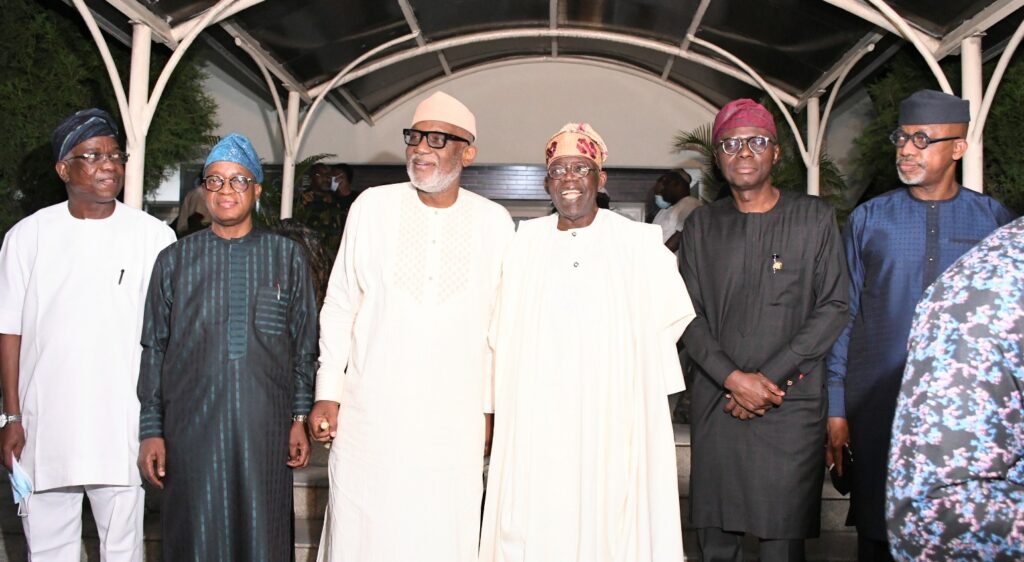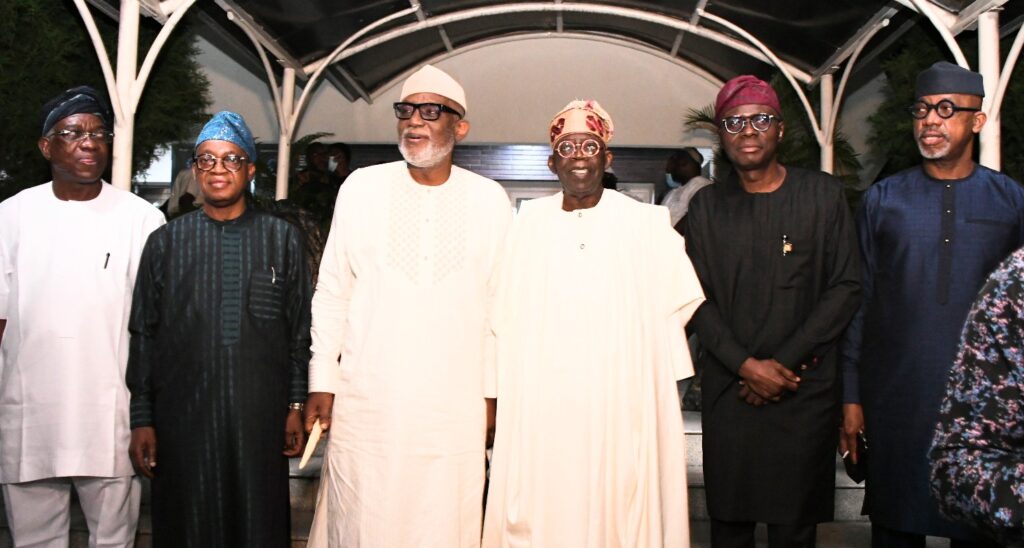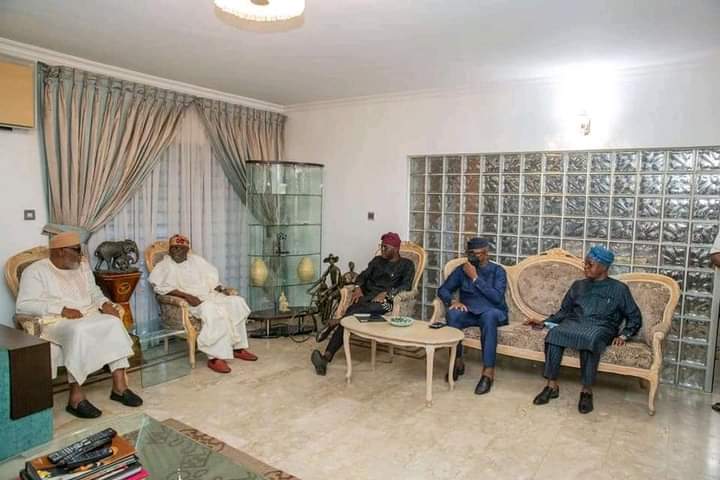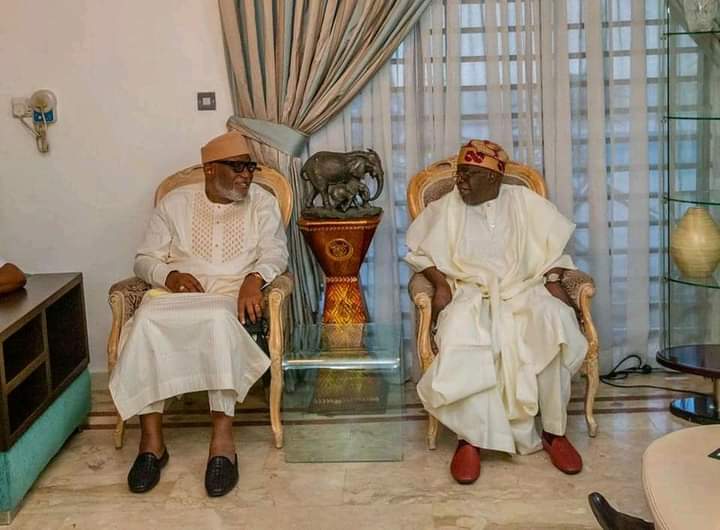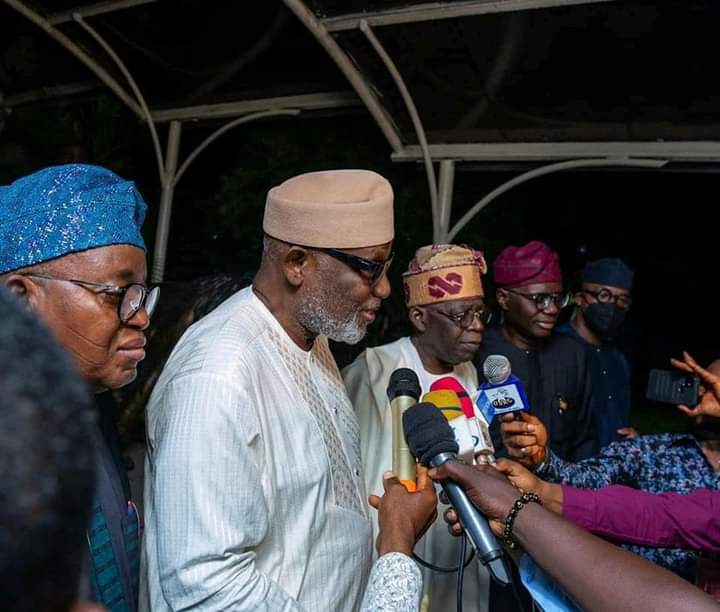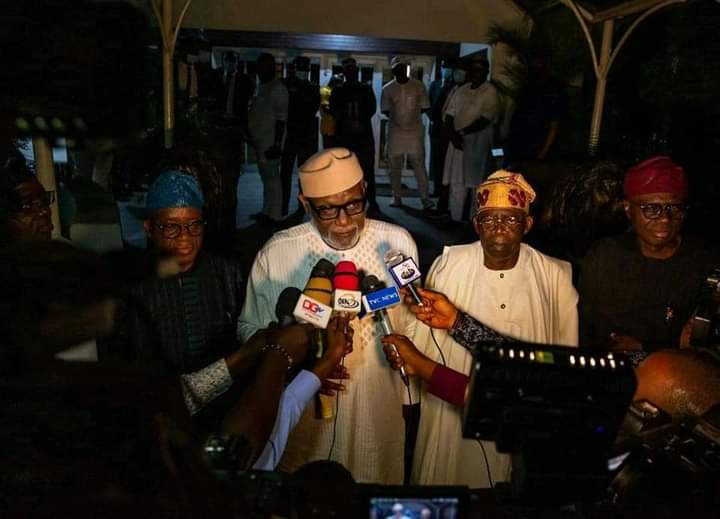 READ ALSO! Nigerian Central Bank Approves Disbursement Of Loans For Creative Industries At 9%
READ ALSO! Tony Elumelu To Empower 1,000 Northern Entrepreneurs With $5000 Each
READ ALSO! How To Empower Yourself And Generate Income From Mutual Funds
READ ALSO! Is N-Power Truly Empowering Nigerian Youths?
READ ALSO! How Nigerian Govt Can Lift 100million People Out Of Poverty — Tony Elumelu
READ ALSO! TraderMoni: Poverty Alleviation Or Political Leverage?
READ ALSO! Is N-Power Truly Empowering Nigerian Youths?
READ ALSO! Gtbank 737 Disservice: How to Kick Your Customers in the Butt!
READ ALSO! Why The North Remains Headquarters Of Poverty In Nigeria — Kingsley Moghalu
READ ALSO! The Love Of Your Life Is An Illusion: It Doesn't Exist Anywhere!