The Twitter Ghana/Nigeria team has met with Kunle Adeyanju, the Nigerian tourist who is riding bike from London to Lagos to raise awareness about the fight against polio in Africa and the rest of the world.
The team, led by Bernard Sokpe, senior partner manager at Twitter, met Adeyanju alongside two other members, Oluwamayowa Tijani and Nneka Chile at Susana Lodge in Accra, Ghana.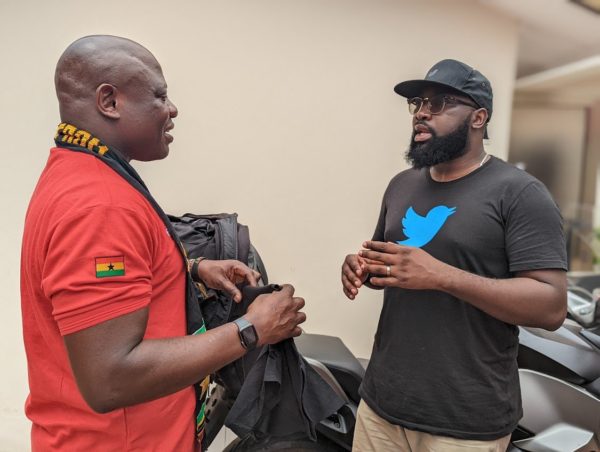 Adeyanju has travelled on two wheels from the United Kingdom to France to Spain to Morocco to Mauritania to Senegal to Mali to Burkina Faso to Cote D'Ivoire to Ghana, where he was received by the team and was presented with some Twitter merch.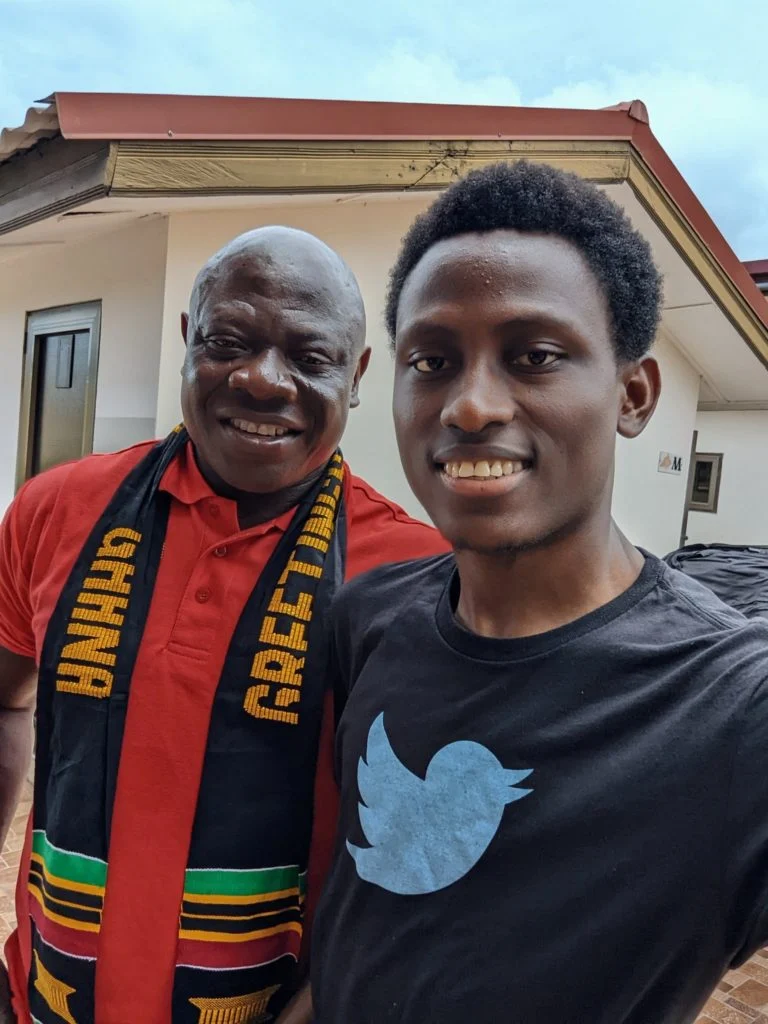 The Rotarian biker said his trip would not have had as much impact, if not for the amplification it has gotten from social media.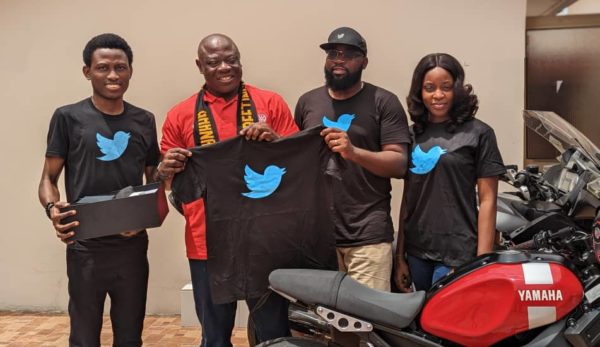 He said without social media, it would be "like a pretty woman winking at a man in the dark — he won't see it".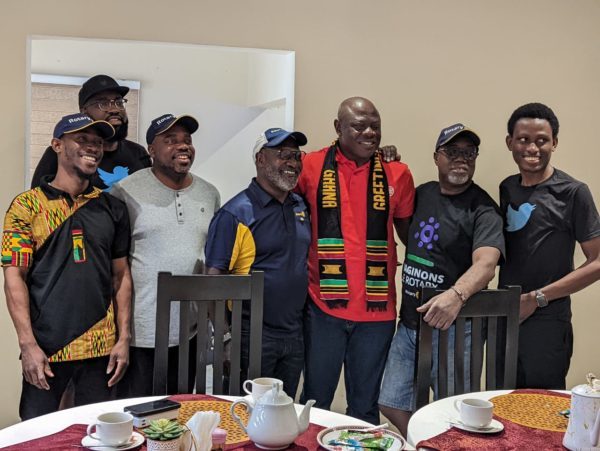 The biker, who had detailed his trip on Twitter as he travelled, was verified on the platform a few days before his arrival in Ghana.