Do you require a bank loan either for yourself, your family or for your business and you do not have a collateral? Do you have emergency need that require quick funding attention? Skytrend News brings you list of companies offering bank loan without collateral that could meet your need.
The bank loan could also be used to sustain your business working capital, to invest and expand your productive capacity for better output and increased bottom line. Without the access to funds and funding which most times are through loans, many individuals and businesses run the risk of becoming unproductive and unsustainable.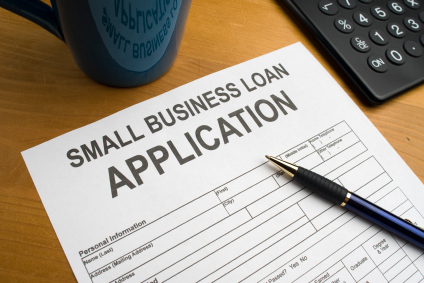 Why Bank Loan Without Collateral In Nigeria?
In Nigeria, many businesses that require bank loan without collateral are SMEs which contribute 48% of national GDP, account for 96% of businesses and 84% of employment. According to the Nigeria Bureau of Statistics, (NBS), small and medium scale enterprises (SMEs) in Nigeria have contributed about 48% of the national GDP in the last five years.
Because of this, some Nigerian Deposit Money Banks (DMBs), otherwise called as Commercial Banks are pushing for unsecured lending, a loan that does not require a collateral from the lender, as demand rises among small and medium enterprises (SMEs) in Nigeria.
Increase in Demand for Bank Loan Without Collateral In Nigeria Intensifies
As seen in the latest data from the Central Bank of Nigeria (CBN), demand for loans without collateral in Nigeria has been on the rise but lower than the demand in the pre-COVID-19 years.
The CBN's latest consumer credit report shows that demand for unsecured credit cards another form of SMEs loan without collateral rose to 9.4 index points in the fourth quarter (Q4) of 2020 from 4.9 points in the first quarter of the same year.
Financial Institutions Offering Bank Loan Without Collateral In Nigeria
The following are some of the financial institutions offering bank loan without collateral in Nigeria.
Access Bank
Fidelity Bank
First Bank
GTBank
Polaris Bank
Standard Chartered Bank
Union Bank
Zenith Bank
1. Access Bank Loan Without Collateral
Creative Sector Loan
The creative sector loan is a Central Bank of Nigeria initiative aimed at capacity building and employment creation for SMEs currently into any of the following. It is a bank loan without collateral in Nigeria. Access bank is our 1st pick for bank loan without collateral in Nigeria.
Fashion
Information Technology
Movie Production
Movie Distribution
Music
Software Engineering Student Loan
Benefits
Low cost-single digit funding for your business
Flexible structure and repayment plans
Opportunity to achieve your long term business goals
Excellent financial advisory service
How it works: Eligibility Requirements
Prepare your business plan or statement on how much you want for your business.
Go to any Access bank branch with the above mentioned document or apply online through our Creative sector loan portal
Their Relationship officers will contact you for further discussion and process your loan request.
The maximum interest rate of 9% per annum (all charges inclusive) is applicable on all loans.
The repayment period is a maximum of:
a) 3 years for Software Engineering Student Loans
b) 10 years for Movie Production & Distribution, Fashion, Information Technology and Music
Interested? Click here to fill in your details.
2. Fidelity Bank Loan Without Collateral
Fidelity Bank is one of the institutions offering bank loan without collateral in Nigeria and it has various products for Small and Medium Scale Businesses tailored to help further ease the poor-access-to-finance burden confronting MSMEs in Nigeria in line with their avowed desire to be at all times, the go-to bank for funding and allied support for MSMEs powering the growth and development of the Nigerian economy.
These bespoke financing/loan products are detailed below:
Cluster Based Quick Loan Products
More Quick Loan Products
Loan Products for Specialized MSME Segments
Development Finance Loan Products
Development Bank Of Nigeria (DBN) On-Lending Scheme For SMEs And Small Corporates
Fidelity Bank Plc, on the strength of the successes of its various interventions in the MSME development space, is a leading participating financial institution (PFI) in the DBN On-lending scheme for SMEs and small corporates.
This on-lending scheme is an alternative funding window that avails loans to eligible MSMEs playing in any sector of the Nigerian economy, at less-than commercial rates.
Eligible Customer Class:
SMEs and small corporates playing in any sector of the Nigerian economy and whose businesses are structured.
Loan Structure: Term loan, for working capital and asset/expansion finance support.
Single Obligor Limit: From N5m to N720m
Tenor: Up to 60 months
Get in touch with the bank and apply for your loan.
3. First Bank SME Loan Without Collateral
First Bank is our 3rd pick for bank loan without collateral in Nigeria. Its SME Products Financing is tailored with the fact that Small and Medium Scale Enterprises, SMEs are key drivers of the economy, which is why, according to them, they have designed these loans facilities to support the growth of customers' businesses running SMEs with required funds. Many of this bank loan target SMEs and do not require collateral.
First Bank has the following  featured SME Products Financing Options
Import Finance
Oil and Gas Contract Finance
Cement Distributorship Finance
Invoice Discounting Finance
Bonds & Guarantee
Telecommunications Distributorship Finance
Petroleum Dealership Finance
FMCG Key Distributorship Finance
Others include:
Operational Vehicles
Local Purchase Order Finance
Secured Overdraft
First Trader Solution (FTS)
For more details about First Bank various SME loan option, CLICK HERE.
4. GTBank SME Loan
Gtbank is the 4th on our list of bank loan without collateral in Nigeria. It operates a loan scheme, QuickCredit for Small Business and SMEs. The bank says with this scheme, you shouldn't have to run around, to run your business.
The GTB SME Loan called Quick Credit for Small Business is a time loan product aimed at financing the working capital (i.e funds needed for day to day needs) of SMEs in the Education (creche, primary & secondary schools) and Healthcare (Hospitals, Retail Pharmacies and Diagnostic Centres).
What's in it for You: Features of GTB Quick Credit for SMEs
Eligible to prequalified customers
1.5% per month (16% per annum)
Customers can access up to 50% of average annual turnover
Loan tenure is 6 months (12 months for schools)
You can open a corporate account and operate it for 12 months before applying for the credit facility
Repayment is structured in two ways: Monthly interest payments and quarterly principal repayments (option is only available for schools) Equal monthly repayment of principal and interest
How to Apply
Simply select Loans and click on QuickCredit for Small Business on GAPs/GAPsLite platform and follow the prompts.
To Apply for GTB QuickCredit for SMEs, CLICK HERE
5. Polaris Bank SME Loan
Polaris Bank is the 5th on our list of top 8 companies offering bank loan without collateral in Nigeria. The bank's SME Loan scheme is geared towards nurturing businesses for growth and by implication bridging identified gaps in the customer's business. According to the bank, "One of those gaps is funding gap and as a Bank, we have the following loan solutions for our SME customers."
POLARIS EDUCATION LOAN
Maximum loan amount is N10 million per obligor at every given time.
POLARIS MARKET LOAN
Traders who deal in FMCGs can now get finance up to N5 Million Naira
POLARIS HEALTH SECTOR LOAN
Polaris Health Sector Loan provides short to medium term finance to professionals in the Health Sector.
CBN HEALTH SECTOR SUPPORT FACILITY
This is a N100 billion credit support intervention fund for the health sector from Central Bank of Nigeria
LOAN PRODUCT FOR HAJJ OPERATORS
This product is specially designed for Private Tour Operators (Travel Agents) involved in the seasonal Hajj operations.
OTHER LOANS
Other SME loans accessible through the SME Loan fast-track platform.
To get more information and application details on Polaris SME Loans, CLICK HERE
6. Standard Chartered Bank SME Loan
Standard Chartered Bank, the 6th on our list of bank loan without collateral in Nigeria, recently launched a product known as Smart Business Loan (SBL), a non collateral lending product, targeted at supporting the growth of SMEs.
Smart Business Loan (SBL) provides access to credit of up to N20million for your SMEs loans without collateral in Nigeria.
Benefits
No Collateral Required
Available to both Existing and New Clients (no waiting period)
The repayment plan can be structured to suit your business and flexible for up to 2 years
Easy access to the loan through our digital application forms and automated repayment process.
If you need additional financing during your loan tenor, we can offer you a top up after 12 months if regular repayments are made.
To apply for Smart Business Loan, CLICK HERE.
7. Union Bank SME Loan
Whatever your business needs are, Union Bank,the 7th on our list of top companies giving out bank loan without collateral in Nigeria. It claims to have the right SME loan to help meet your small business need.
"At Union Bank, we support your whole value chain of suppliers and buyers with short-term loans for SMEs that are key and sub-distributors," the bank states.
Union Bank offers Cash Flow Lending, which is a working capital to help meet short-term business needs of customers. Its features include no collateral required, affordable interest rate, maximum tenor of 12 months, maximum loan amount of N10 million.
The bank also offers invoice discounting Finance Quick cash flow for businesses, featuring no collateral, affordable interest rate, and maximum amount of N50 million.