A High Court in Owerri, the Imo State Capital, has stopped the swearing-in of Mr Calistus Ekenze as the new Deputy Governor of the state.
The court ruling came in on Tuesday morning just as Mr Ekenze was about to be sworn in.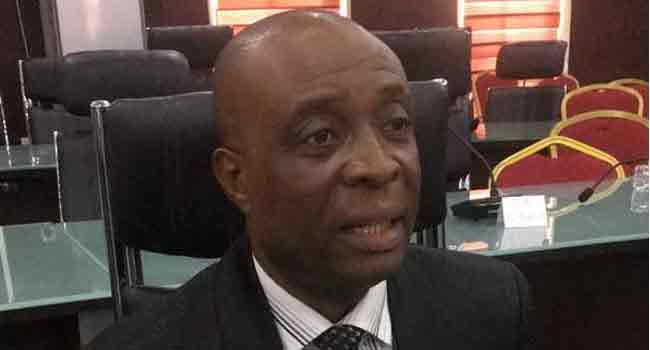 The Attorney-General of the state, Miletus Nlemadim, informed those gathered for the ceremony about the ruling which halted the process.
Top government officials had started gathering at Exco Chambers of the Government House in Owerri where the swearing-in was supposed to take place as early as 10 am.
But just after 12 pm, news of the court order meant the inauguration could not continue.
Imo State Governor Rochas Okorcha had nominated Mr Ekenze as deputy governor after the impeachment of Mr Eze Madumere.
The Imo State House of Assembly impeached Mr Madumere on Monday when 19 out of 27 members backed his removal.
According to the Speaker, Mr Madumere's impeachment followed a report of a 7-man panel, constituted by the Chief Judge of the state to investigate allegations of gross misconduct.
Immediately after, the Speaker of the Assembly, Mr Acho Ihim, read a letter from Governor Okorocha nominating Ekenze, the Head of Service in the state, as the new deputy governor.
More to follow…
CHANNELS
Add 0802 739 7554 To Receive SKYTREND NEWS Alerts On WhatsApp;
For Adverts Enquiries, Whatsapp 0802 739 7554,
Send Articles & News Stories To editor@skytrendnews.com.
READ ALSO! 14-Year-Old Pregnant Housemaid Dislodges Her Childless Madam, Says I Can't Share Husband With You
READ ALSO! SHOCKING, ALARMING: Nigerian FRSC Official Engages Woman In Serious Physical Combat (VIDEO)
READ ALSO! How I Stopped Obasanjo From Becoming Nigerian Version Of Mugabe — Atiku
READ ALSO! I'm Happy Leaving My Husband, Nine Children For New Lover — Housewife After 23 Years Of Marriage
READ ALSO! The Smart CEO: Top 5 Websites To Get Cheap Domain Name Registration
READ ALSO! First Bank's Appalling Customer Service And Utter Disregard For Its Customers
READ ALSO! Between GoDaddy And Namecheap: Making The Best Choice For Domain Name Registrar
READ ALSO! Nigerian Filmmaker, Zuriel Oduwole Makes Forbes List Of 100 Most Influential African Women
READ ALSO! Woman Marries Her Son After Getting Pregnant For Him