The Nigerian Army has asked its personnel to stop taking pictures and videos during operational engagements.
In a memo dated October 27 and seen by newsmen, the army described the practice of troops recording operations as "worrisome".
"Recent happenings reveal that troops are still in the habit of taking pictures or videos while conducting operations. The habit has become worrisome as it goes contrary to the social media policy emplaced by the AFN and also portends dire consequences especially on the personal security of troops," the memo reads.
"It would be recalled that several directives have been given with regards to aforementioned. This continued act, therefore, suggests the need for continuous sensitisation of troops at various theatres.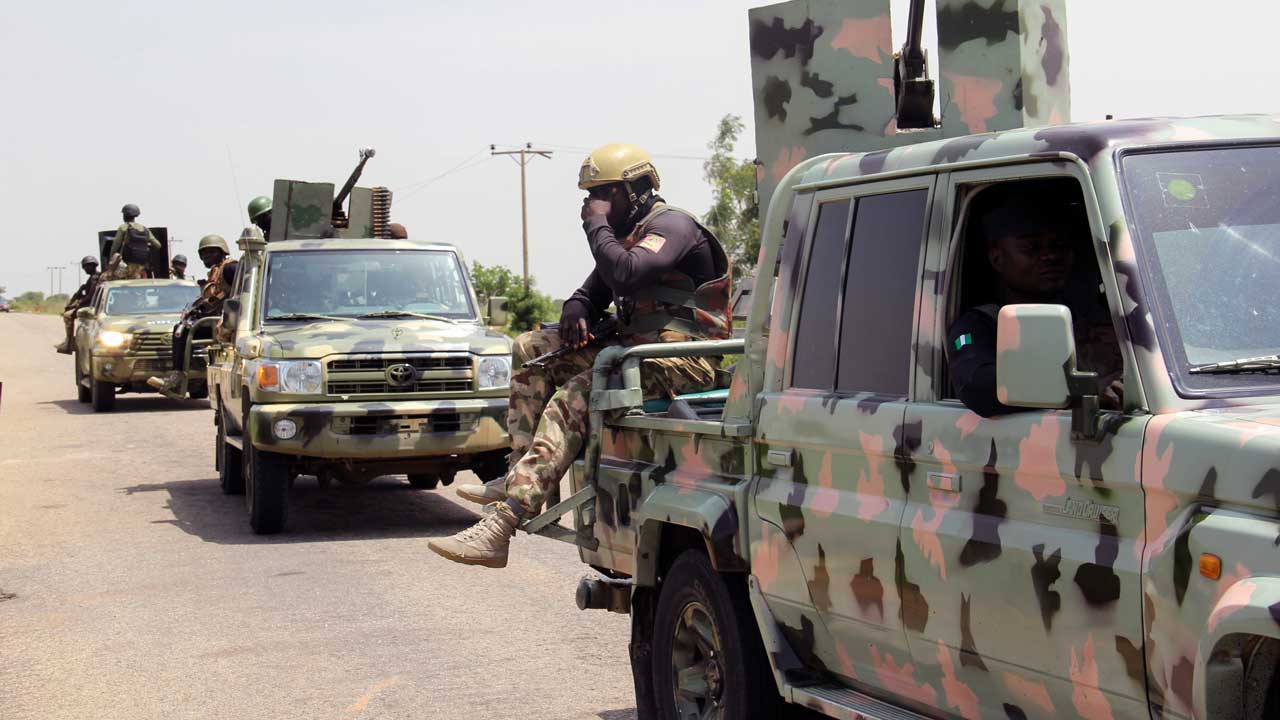 "In view of the foregoing, I am directed vide reference A to respectfully direct your direct formations and units under command to continually sensitise troops to desist from taking pictures and videos of operational engagements in their various AORs."
Also speaking on the development, Onyema Nwachukwu, army spokesperson, said publication of operational engagements is expected to be carried out by authorised personnel.
"The Nigerian Army has more often than not published her activities, including operational engagements, employing the use of both still and motion visuals. What the Nigerian Army is emphasising is that we cannot afford to let our personnel do things unprofessionally in violation of extant codes of conduct," he said.
READ ALSO! Nigerian Central Bank Approves Disbursement Of Loans For Creative Industries At 9%
READ ALSO! Tony Elumelu To Empower 1,000 Northern Entrepreneurs With $5000 Each
READ ALSO! How To Empower Yourself And Generate Income From Mutual Funds
READ ALSO! Is N-Power Truly Empowering Nigerian Youths?
READ ALSO! How Nigerian Govt Can Lift 100million People Out Of Poverty — Tony Elumelu
READ ALSO! TraderMoni: Poverty Alleviation Or Political Leverage?
READ ALSO! Is N-Power Truly Empowering Nigerian Youths?
READ ALSO! Gtbank 737 Disservice: How to Kick Your Customers in the Butt!
READ ALSO! Why The North Remains Headquarters Of Poverty In Nigeria — Kingsley Moghalu
READ ALSO! The Love Of Your Life Is An Illusion: It Doesn't Exist Anywhere!