The Economic and Financial Crimes Commission (EFCC) has launched 'Eagle Eye', an online application for reporting crime.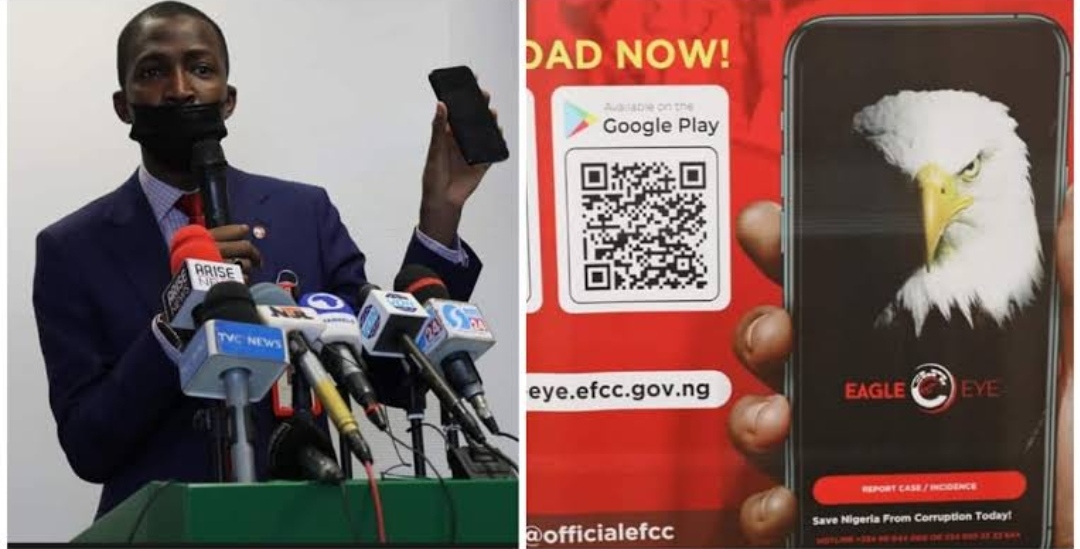 Speaking at the unveiling ceremony yesterday, Abdulrasheed Bawa, EFCC chairman, said the app was conceived and created by staff members of the commission.
He said the initiative is a demonstration of his pledge to manage an agency that is technology-driven.
"The Eagle Eye represents a new experience in information sharing and crime reporting between the public and the EFCC," he said.
He explained that the app will complement the available channels for reporting crime, adding that there is also the guarantee of anonymity, which is an added incentive for effective whistle-blowing.
"With the app, those who hitherto were afraid to report corruption cases to the commission, either for fear of being identified by the culprits or having their identities revealed, can now do so with the assurance of full anonymity," he said.
"With the Eagle Eye, Nigerians and non-Nigerians can easily take a picture of a property suspected to have been fraudulently or corruptly acquired and report through the app seamlessly.
"With the Eagle Eye, you have at your fingertips a device that will ultimately ensure that there is no hiding place for the corrupt in Nigeria."
He, however, urged citizens interested in the whistle-blowing policy of the federal government to signify the information they provide when using the app.
Bawa also warned against giving false information, noting that those found culpable would face the law.
READ ALSO! Nigerian Central Bank Approves Disbursement Of Loans For Creative Industries At 9%
READ ALSO! Tony Elumelu To Empower 1,000 Northern Entrepreneurs With $5000 Each
READ ALSO! How To Empower Yourself And Generate Income From Mutual Funds
READ ALSO! Is N-Power Truly Empowering Nigerian Youths?
READ ALSO! How Nigerian Govt Can Lift 100million People Out Of Poverty — Tony Elumelu
READ ALSO! TraderMoni: Poverty Alleviation Or Political Leverage?
READ ALSO! Is N-Power Truly Empowering Nigerian Youths?
READ ALSO! Gtbank 737 Disservice: How to Kick Your Customers in the Butt!
READ ALSO! Why The North Remains Headquarters Of Poverty In Nigeria — Kingsley Moghalu
READ ALSO! The Love Of Your Life Is An Illusion: It Doesn't Exist Anywhere!