One of the fathers of the kidnapped Bethel Baptist Secondary school students was spotted praying profusely for the release of his child.
According to reports gunmen attacked the school located in Kaduna on Monday, July 5th, and abducted over 100 students of the school.
A heartbroken dad whose child was also one of the kidnapped students knelt in front of the exit hole broken by the bandits while escaping with the students and cried to God for help.
See photos below,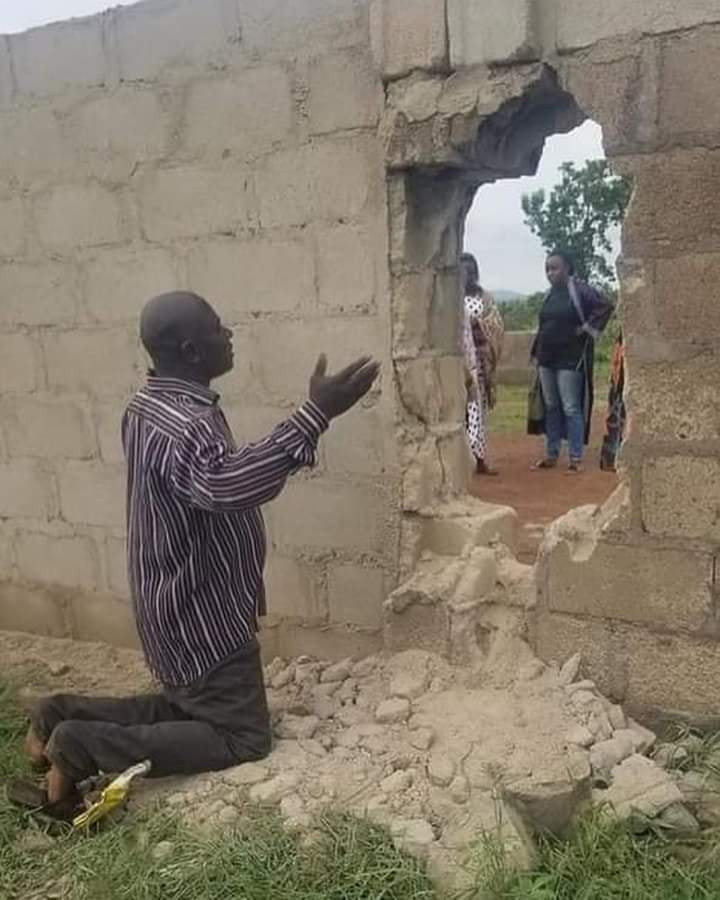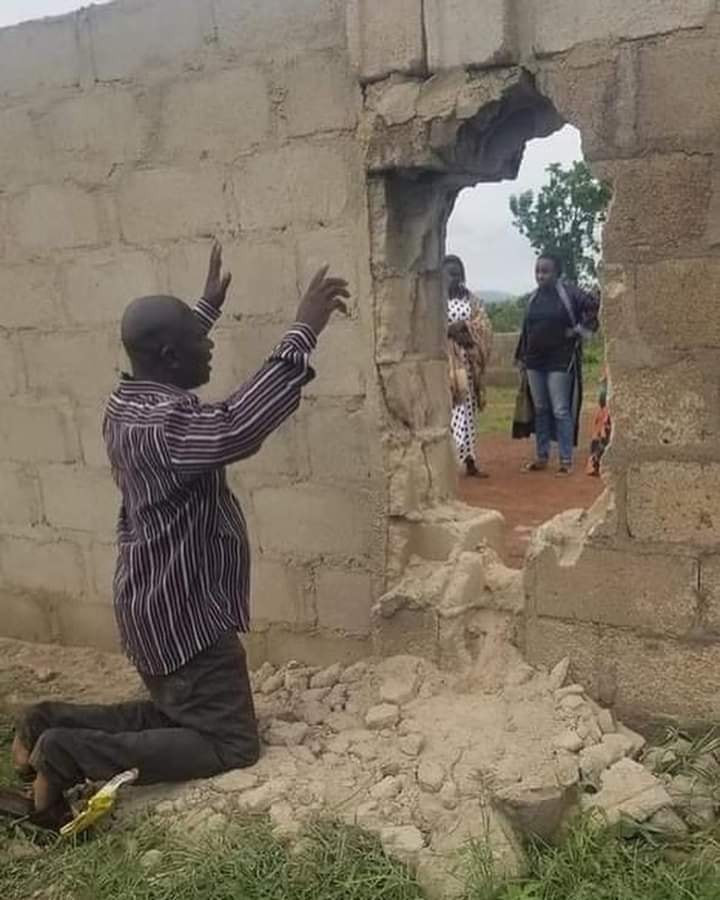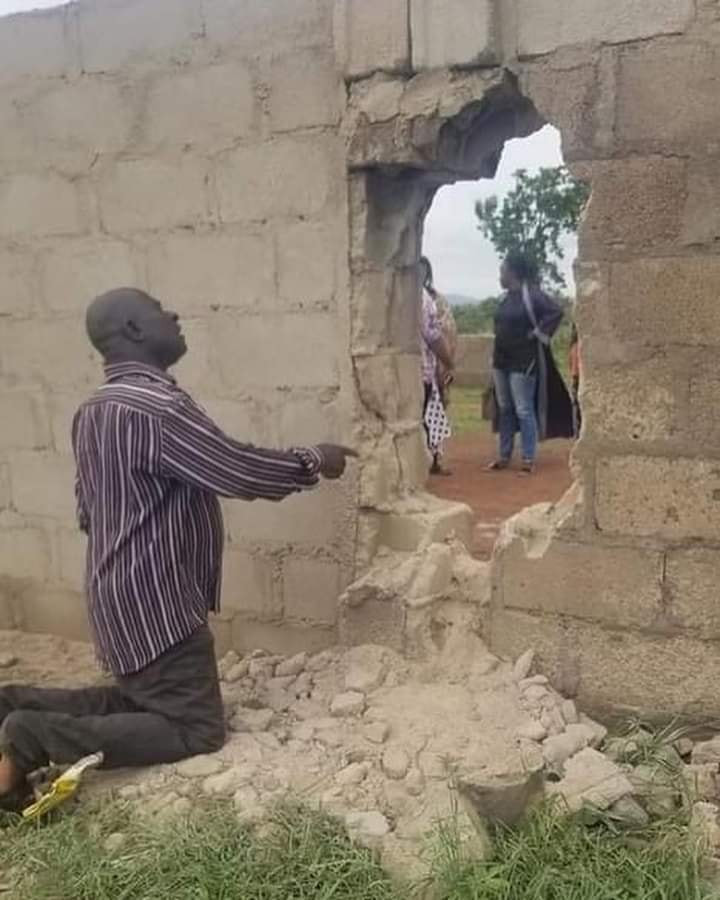 Photos and videos of the man praying for the release of his child has gone viral and stirred reactions on social media. Many social media users have also joined their faith and prayed for the release of the adducted students.
A Facebook user @Adams Lois wrote, "God we plead for mercy upon the life of this children's ,please Lord let the wins of safety and protection blow any were they are right now".
Deborah Anthony wrote, "Father please out of your goodness and mercy, heavenly king who sees the affairs of all humanity shield these children and bring them back safely to their families. This and many more we asked through our Lord and savior Jesus Christ 🙏🙏🙏."
READ ALSO! Nigerian Central Bank Approves Disbursement Of Loans For Creative Industries At 9%
READ ALSO! Tony Elumelu To Empower 1,000 Northern Entrepreneurs With $5000 Each
READ ALSO! How To Empower Yourself And Generate Income From Mutual Funds
READ ALSO! Is N-Power Truly Empowering Nigerian Youths?
READ ALSO! How Nigerian Govt Can Lift 100million People Out Of Poverty — Tony Elumelu
READ ALSO! TraderMoni: Poverty Alleviation Or Political Leverage?
READ ALSO! Is N-Power Truly Empowering Nigerian Youths?
READ ALSO! Gtbank 737 Disservice: How to Kick Your Customers in the Butt!
READ ALSO! Why The North Remains Headquarters Of Poverty In Nigeria — Kingsley Moghalu
READ ALSO! The Love Of Your Life Is An Illusion: It Doesn't Exist Anywhere!