Rauf Aregbesola, minister of interior, says officers of the Nigeria Immigration Service (NIS) will start wearing body cameras as part of efforts to tackle corrupt practices.
Aregbesola disclosed this during a meeting with NIS officers on Thursday.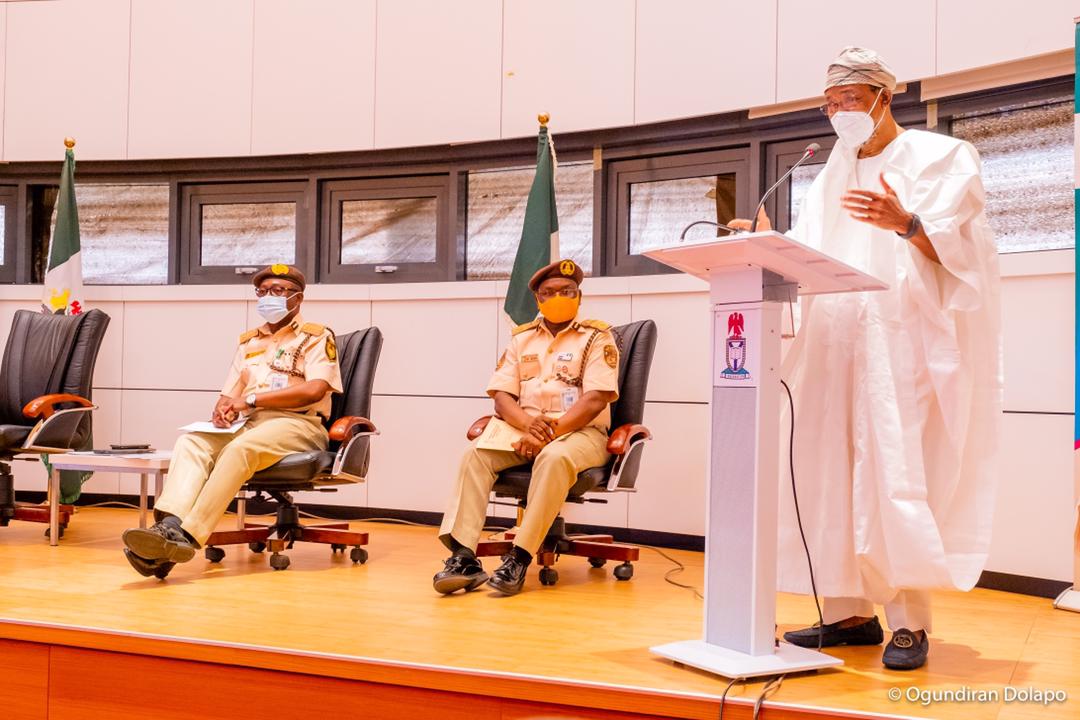 He said the move will curb corrupt practices and also ensure transparency in the system.
The minister noted that those found to be engaging in illegal acts will be dealt with according to the law.
"It has become imperative that we review our operations and rejig our system, in order to be able to offer excellent services to our clients. We need to review the system from time to time to see if it helps best to serve and realise the objectives," Aregbesola said.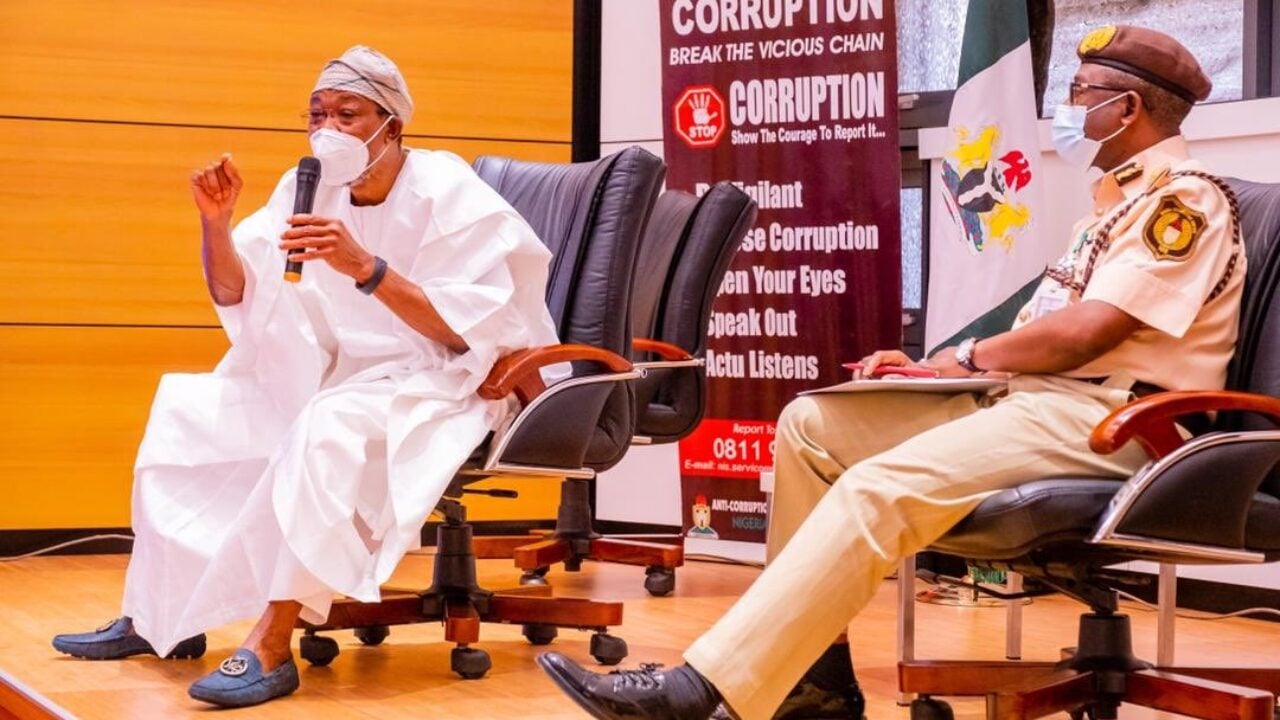 "I declared a zero-tolerance stance to all forms of touting. No applicant will be made to pay any illegitimate fees. We are going to embed security operatives – seen and unseen – in all our passport offices. They will wear body cameras.
"They will detect and report any form of solicitations, inflation, improper communications, extortion, diversion, hoarding, and other corrupt practices. Those caught will be dealt with according to the law."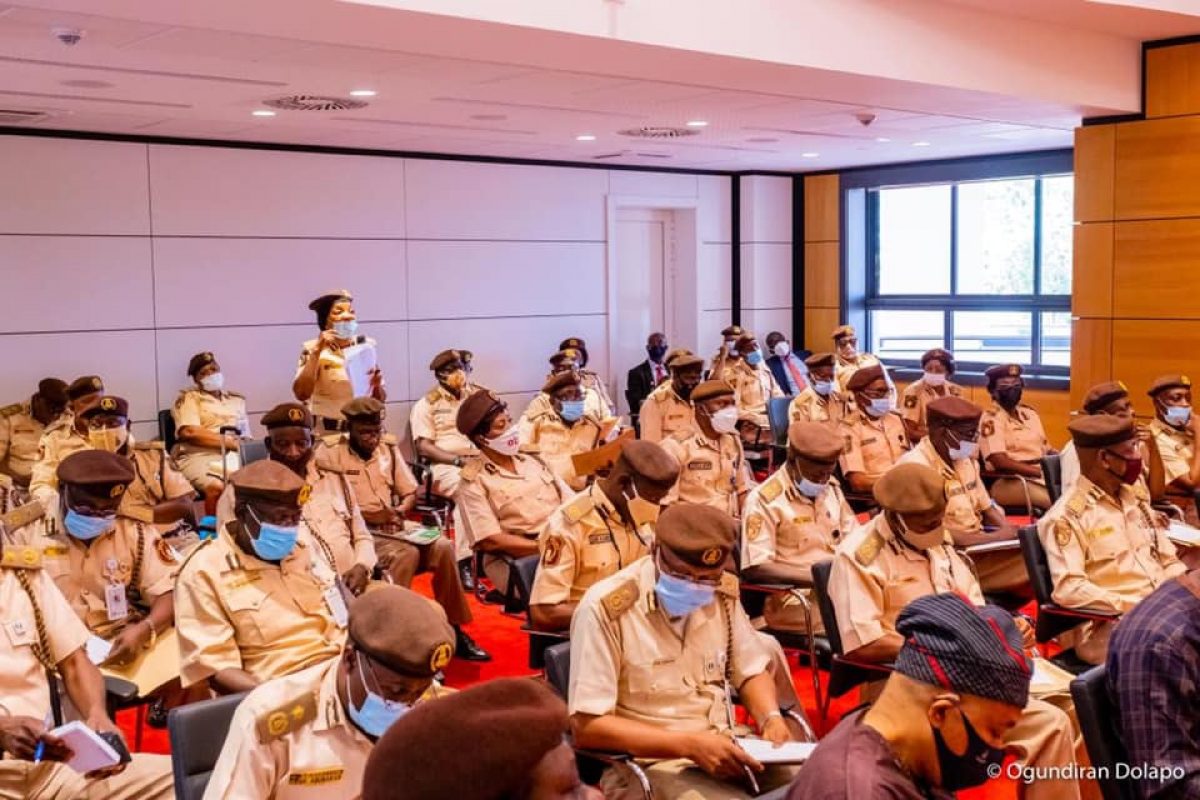 Aregbesola added with the new policy, members of the public can also report cases of malpractices by officers, adding that more offices will be established across the country for administrative convenience.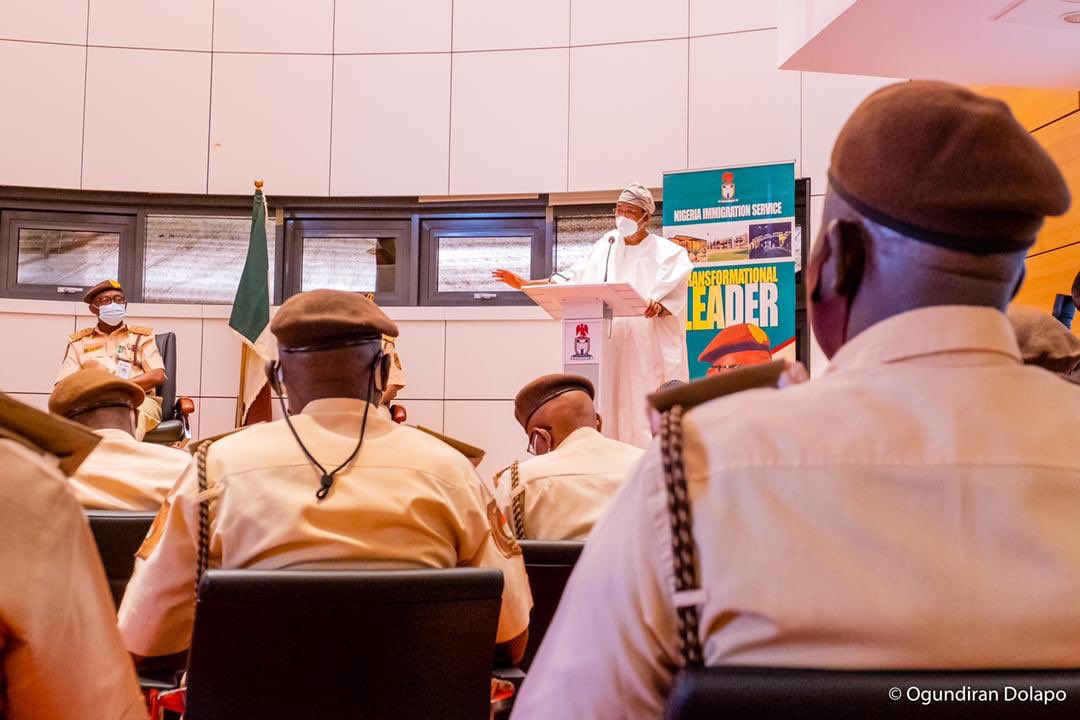 "An ombudsman will also be created for members of the public to receive complaints and reports on officers trying to deviate from prescribed guidelines and subversion of the process," he said.
The development comes weeks after Babajide Sanwo-Olu, Lagos governor, rolled out a plan for law enforcement officers in the state to use body cameras.
READ ALSO! Nigerian Central Bank Approves Disbursement Of Loans For Creative Industries At 9%
READ ALSO! Tony Elumelu To Empower 1,000 Northern Entrepreneurs With $5000 Each
READ ALSO! How To Empower Yourself And Generate Income From Mutual Funds
READ ALSO! Is N-Power Truly Empowering Nigerian Youths?
READ ALSO! How Nigerian Govt Can Lift 100million People Out Of Poverty — Tony Elumelu
READ ALSO! TraderMoni: Poverty Alleviation Or Political Leverage?
READ ALSO! Is N-Power Truly Empowering Nigerian Youths?
READ ALSO! Gtbank 737 Disservice: How to Kick Your Customers in the Butt!
READ ALSO! Why The North Remains Headquarters Of Poverty In Nigeria — Kingsley Moghalu
READ ALSO! The Love Of Your Life Is An Illusion: It Doesn't Exist Anywhere!