A Nigerian Twitter user has taken to the platform to narrate how a plumber he hired to work in his house, treated himself to a delicious meal using his foodstuff in his absence.
According to the man, he left the plumber who he hired to work on his kitchen tap, alone at home but told his neighbour to supervise.
Fortunately he had to pick a document so he rushed home and walked in on the plumber who had made himself comfortable with a pot of noodles.
He noted that on getting to the house he noticed the plumber was looking suspicious and the aroma of cooked noodles filled the house.
He went into the kitchen only to discover that the plumber had used his gas to cook his noodles, without completing his job.
Narrating the event which left him in shock, he wrote,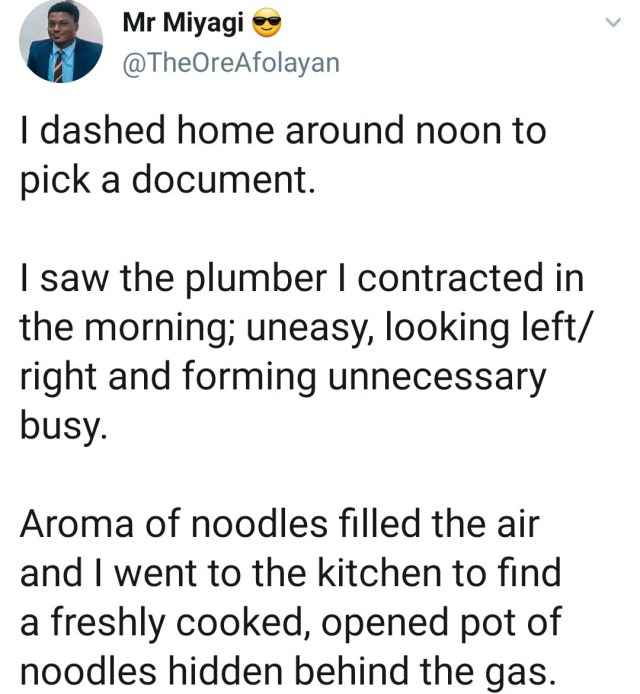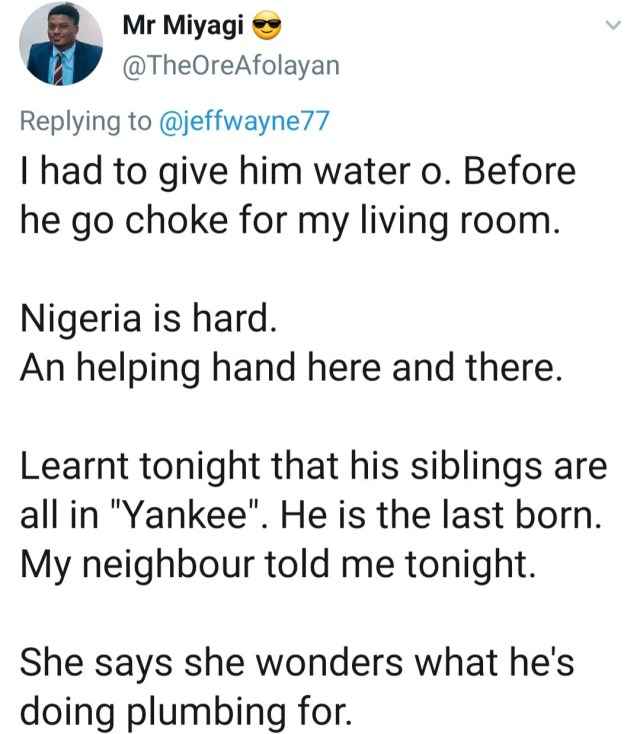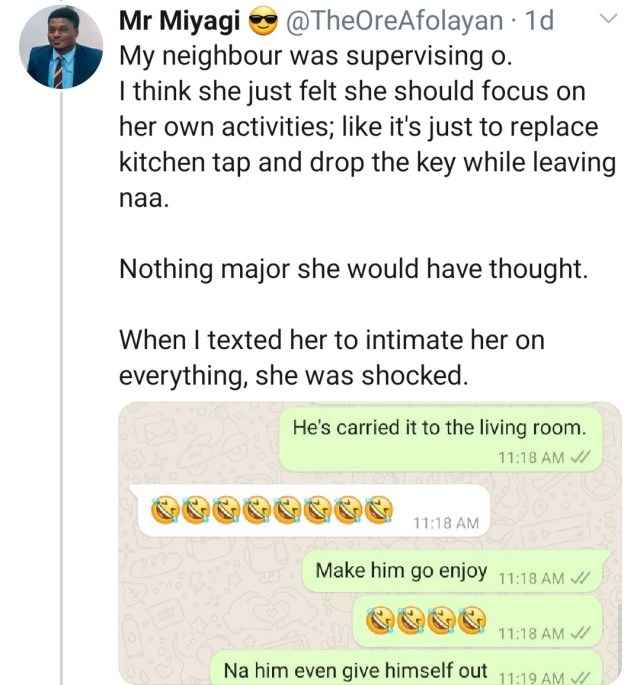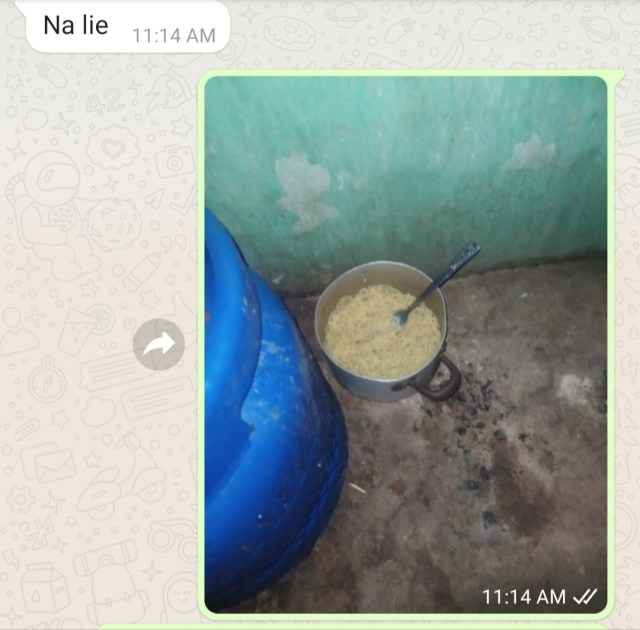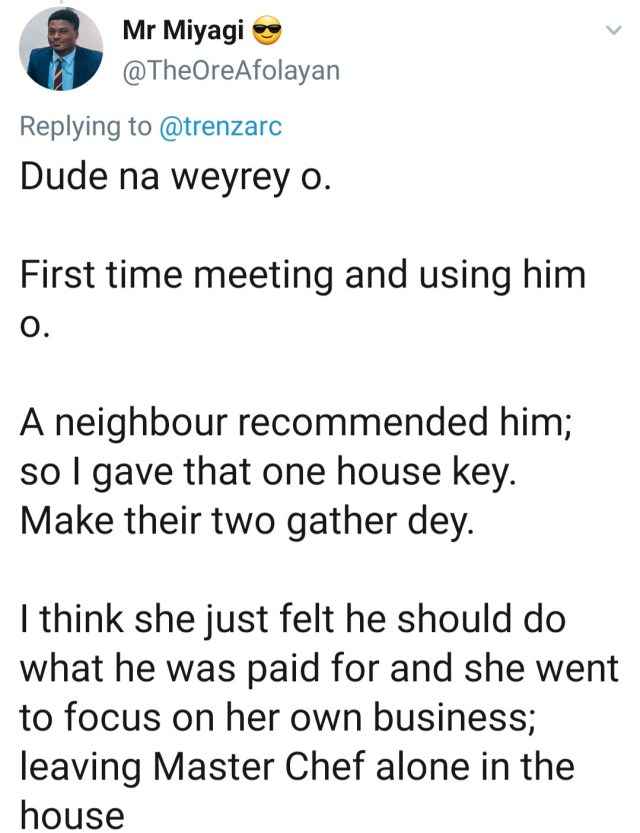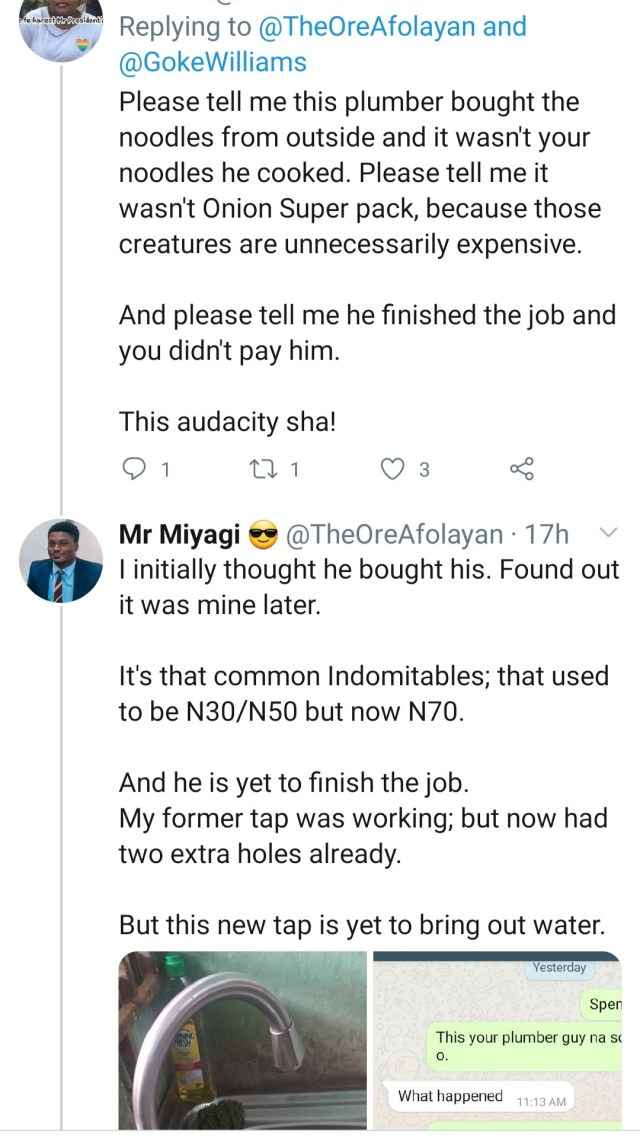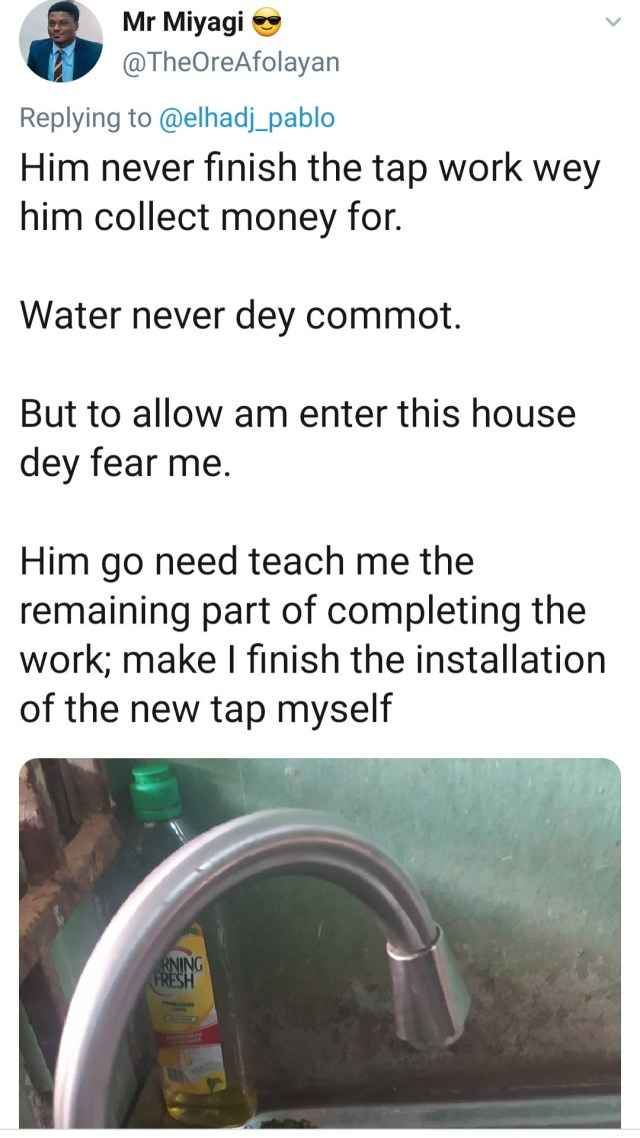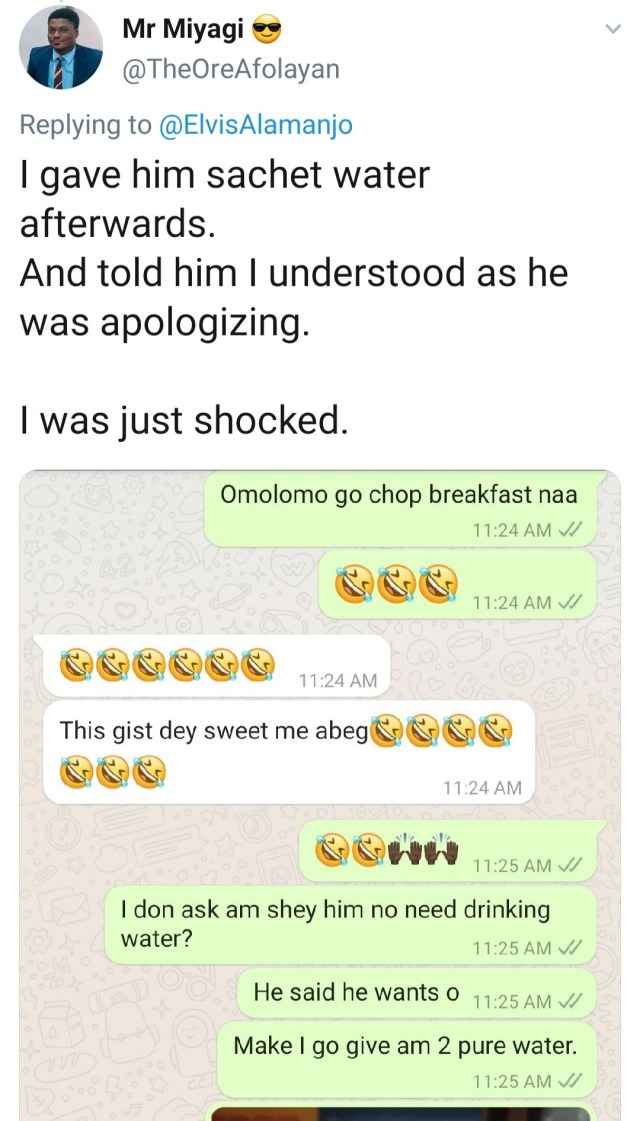 READ ALSO! Nigerian Central Bank Approves Disbursement Of Loans For Creative Industries At 9%
READ ALSO! Tony Elumelu To Empower 1,000 Northern Entrepreneurs With $5000 Each
READ ALSO! How To Empower Yourself And Generate Income From Mutual Funds
READ ALSO! Is N-Power Truly Empowering Nigerian Youths?
READ ALSO! How Nigerian Govt Can Lift 100million People Out Of Poverty — Tony Elumelu
READ ALSO! TraderMoni: Poverty Alleviation Or Political Leverage?
READ ALSO! Is N-Power Truly Empowering Nigerian Youths?
READ ALSO! Gtbank 737 Disservice: How to Kick Your Customers in the Butt!
READ ALSO! Why The North Remains Headquarters Of Poverty In Nigeria — Kingsley Moghalu
READ ALSO! The Love Of Your Life Is An Illusion: It Doesn't Exist Anywhere!