A young man has been caught red-handed having an intimate moment with his side chic in his girlfriend's house.
The girlfriend reportedly stormed her crib and saw her man and the woman he was sleeping with on a mattress laid on the floor. She instantly went live on Facebook to capture the moment as the duo tried to put on their clothes.
She sounded oddly calm in the background of the recording while speaking with her boyfriend and his mistress. According to her, she didn't unleash hell on the side chic because she doesn't know her.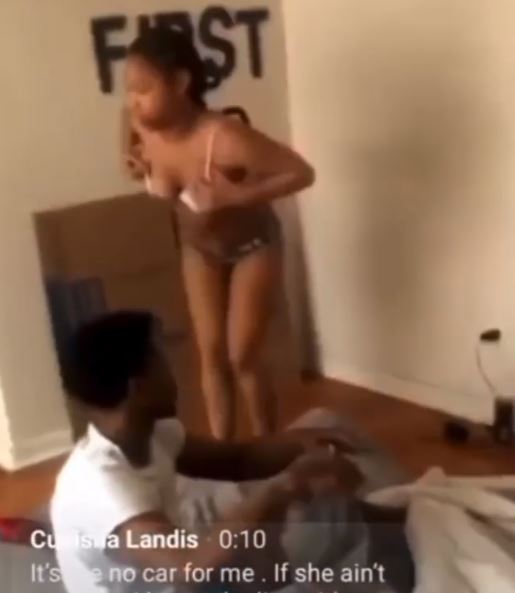 From her narration, the house is her old apartment and she kicked the man out of her new apartment due to unspecified reasons, only for him to return to her old crib with his side chic.
She added that the only reason why she returned to the apartment where she caught them was that she was still moving her things.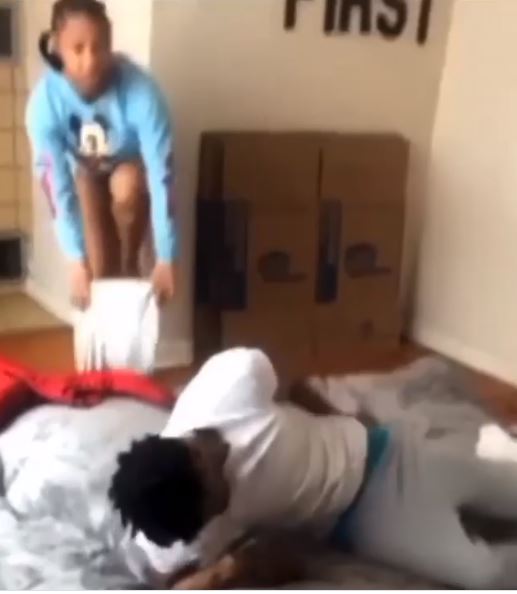 She ended up embarrassing and throwing them out of the house.
Click the link below to watch the video:
https://www.instagram.com/tv/CMR_RphDKgi/?utm_source=ig_embed
READ ALSO! Nigerian Central Bank Approves Disbursement Of Loans For Creative Industries At 9%
READ ALSO! Tony Elumelu To Empower 1,000 Northern Entrepreneurs With $5000 Each
READ ALSO! How To Empower Yourself And Generate Income From Mutual Funds
READ ALSO! Is N-Power Truly Empowering Nigerian Youths?
READ ALSO! How Nigerian Govt Can Lift 100million People Out Of Poverty — Tony Elumelu
READ ALSO! TraderMoni: Poverty Alleviation Or Political Leverage?
READ ALSO! Is N-Power Truly Empowering Nigerian Youths?
READ ALSO! Gtbank 737 Disservice: How to Kick Your Customers in the Butt!
READ ALSO! Why The North Remains Headquarters Of Poverty In Nigeria — Kingsley Moghalu
READ ALSO! The Love Of Your Life Is An Illusion: It Doesn't Exist Anywhere!