At least four different explosions were recorded early morning into some communities of Gomari ward and 1,000 Housing Estate in Maiduguri, the Borno State capital, this morning.
The explosions, suspected to have been masterminded by terrorists, fired rockets at different directions as troops and Air Force Task Team engaged them to repel the attack.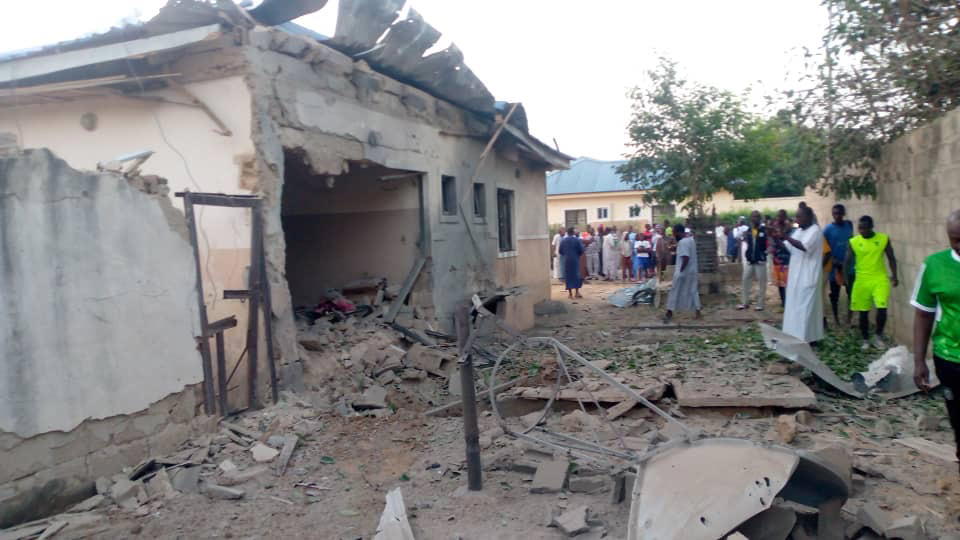 According to eyewitnesses, the explosions started very early with the first two exploding at Gomari Airport and the third one landing in a building at 1,000 Housing Estate near Hajj Transit Camp, where the repentant Boko Haram insurgents are being housed.
A survivor, whose home was among those destroyed, Mallam Kulima, said he gives God the glory for sparing his lives and that of his family.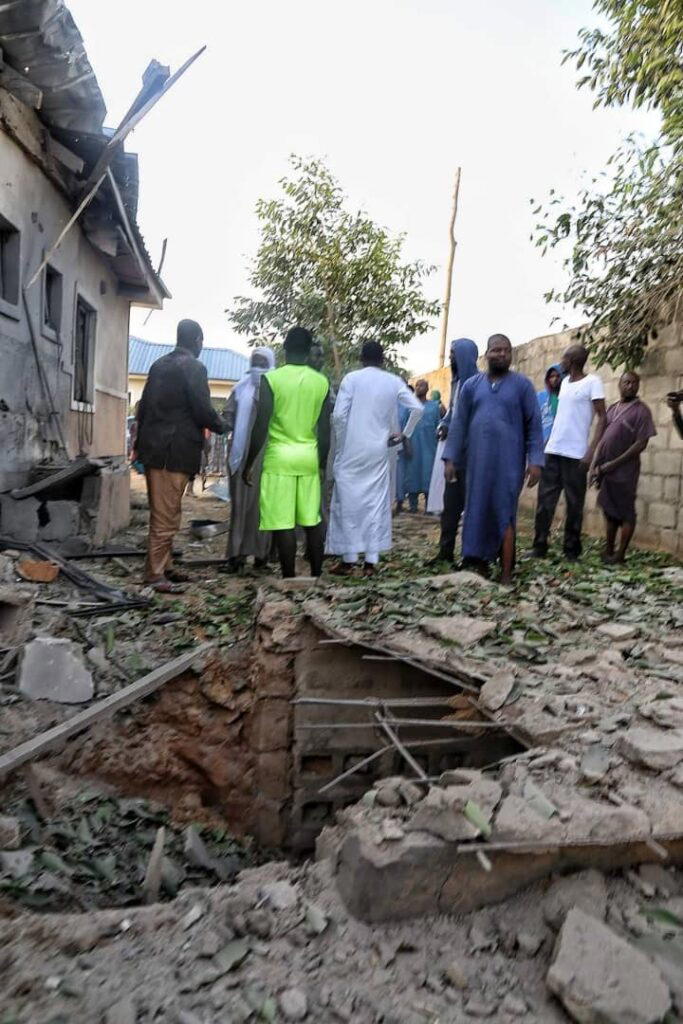 READ ALSO! Nigerian Central Bank Approves Disbursement Of Loans For Creative Industries At 9%
READ ALSO! Tony Elumelu To Empower 1,000 Northern Entrepreneurs With $5000 Each
READ ALSO! How To Empower Yourself And Generate Income From Mutual Funds
READ ALSO! Is N-Power Truly Empowering Nigerian Youths?
READ ALSO! How Nigerian Govt Can Lift 100million People Out Of Poverty — Tony Elumelu
READ ALSO! TraderMoni: Poverty Alleviation Or Political Leverage?
READ ALSO! Is N-Power Truly Empowering Nigerian Youths?
READ ALSO! Gtbank 737 Disservice: How to Kick Your Customers in the Butt!
READ ALSO! Why The North Remains Headquarters Of Poverty In Nigeria — Kingsley Moghalu
READ ALSO! The Love Of Your Life Is An Illusion: It Doesn't Exist Anywhere!