The United Kingdom is said to be considering major cuts in aid facilities to at least eight countries, including Nigeria.
Open Democracy, an international media organization, in a report published yesterday, disclosed the UK's decision as seen in leaked emails from the accounts of government officials.
The cuts were reportedly "discussed by senior officials at the Foreign, Commonwealth and Development Office (FCDO) in February".
The report notes that Nigeria is set to see a 58 percent cut in aid from the UK; Libya could be affected by 63 percent between 2021 and 2022; aid to Somalia and the Democratic Republic of the Congo could drop by around 60 percent; that of Sudan will decrease from £110 million to £45 million, while the Western Balkans will see a possible decline by 50 percent.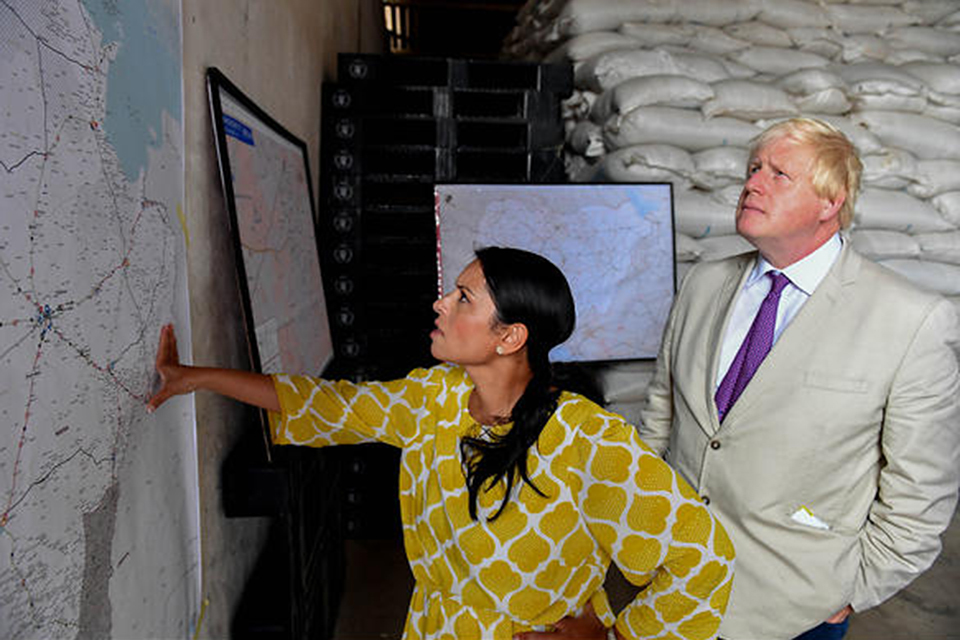 "British spending in the Sahel region of Africa could also drop by more than 90%, from £340m to £23m. Aid to Lebanon could fall by 88%, although some of this shortfall will be covered by a rise in assistance from other government budgets," the report reads.
Although it is not yet clear which sectors would be affected in particular, the reported aid cut to Nigeria comes nine months after the UK pledged £20 million to the African Union to help in the fight against COVID-19.
While announcing the funding in May 2020, Anne-Marie Trevelyan, UK's international development secretary, said the contribution "will provide important additional support to Nigeria and other countries across Africa and is testament to the fact that the UK stands shoulder to shoulder with Nigeria in our collective challenge to defeat this terrible virus".
READ ALSO! Nigerian Central Bank Approves Disbursement Of Loans For Creative Industries At 9%
READ ALSO! Tony Elumelu To Empower 1,000 Northern Entrepreneurs With $5000 Each
READ ALSO! How To Empower Yourself And Generate Income From Mutual Funds
READ ALSO! Is N-Power Truly Empowering Nigerian Youths?
READ ALSO! How Nigerian Govt Can Lift 100million People Out Of Poverty — Tony Elumelu
READ ALSO! TraderMoni: Poverty Alleviation Or Political Leverage?
READ ALSO! Is N-Power Truly Empowering Nigerian Youths?
READ ALSO! Gtbank 737 Disservice: How to Kick Your Customers in the Butt!
READ ALSO! Why The North Remains Headquarters Of Poverty In Nigeria — Kingsley Moghalu
READ ALSO! The Love Of Your Life Is An Illusion: It Doesn't Exist Anywhere!