Some members of Sudan's transitional government and other civilian leaders have been detained following an apparent coup by military forces.
The development comes two months after a failed coup attempt by a group of soldiers in the country.
Among those said to be under arrest are Prime Minister Abdallah Hamdok and four cabinet members.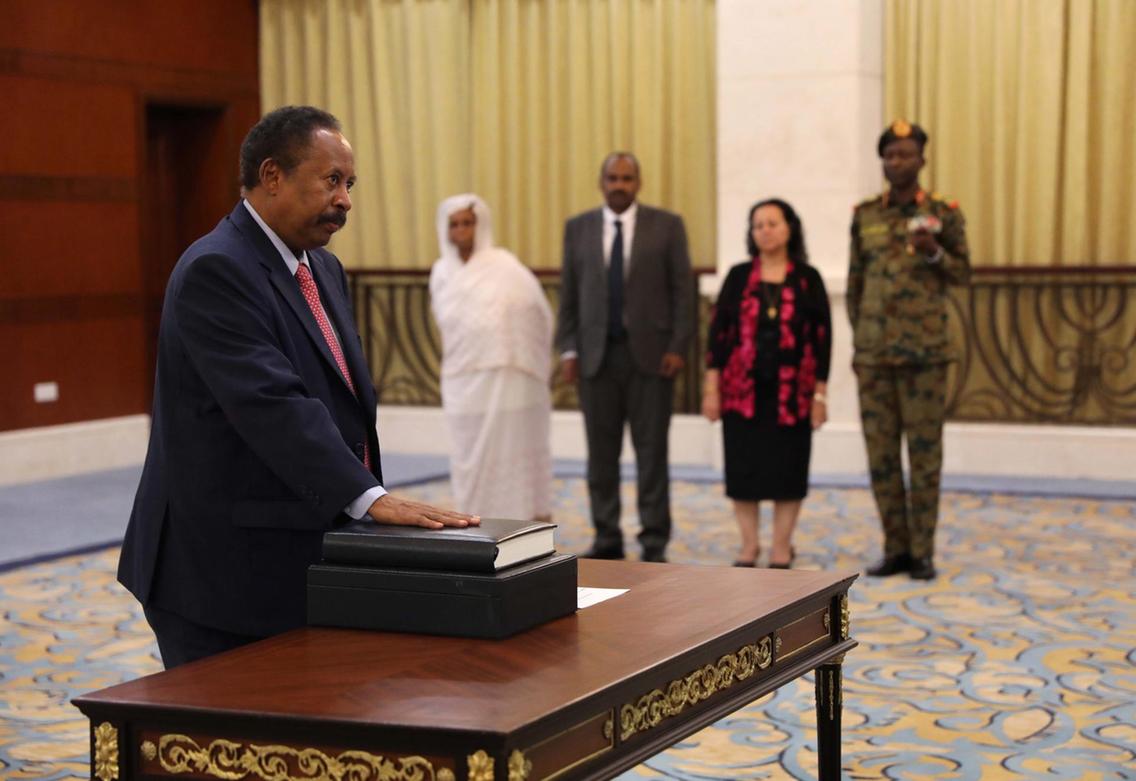 "After he refused to be a part of the coup, a force from the army detained Prime Minister Abdalla Hamdok and took him to an unidentified location," the country's information ministry said in a statement.
The internet is said to have been shut down in the capital city, Khartoum, while the airport has been closed and international flights have been suspended.
The military is yet to make any official comment on the current state of things.
Until recent developments, Sudan was being ruled by a transitional government made up of both civilian and military representatives.
READ ALSO! Nigerian Central Bank Approves Disbursement Of Loans For Creative Industries At 9%
READ ALSO! Tony Elumelu To Empower 1,000 Northern Entrepreneurs With $5000 Each
READ ALSO! How To Empower Yourself And Generate Income From Mutual Funds
READ ALSO! Is N-Power Truly Empowering Nigerian Youths?
READ ALSO! How Nigerian Govt Can Lift 100million People Out Of Poverty — Tony Elumelu
READ ALSO! TraderMoni: Poverty Alleviation Or Political Leverage?
READ ALSO! Is N-Power Truly Empowering Nigerian Youths?
READ ALSO! Gtbank 737 Disservice: How to Kick Your Customers in the Butt!
READ ALSO! Why The North Remains Headquarters Of Poverty In Nigeria — Kingsley Moghalu
READ ALSO! The Love Of Your Life Is An Illusion: It Doesn't Exist Anywhere!