Today we take a close examination at the top 10 best legit online loan apps in Philippines for 2022.
Loan apps are becoming increasingly popular – more and more Filipinos prefer to draw up a loan just by taking a smartphone into the hands and opening the app. In the Appstore and Google Play Store and other similar stores you will find a lot of applications through which you can draw up a loan. But the question is: can you trust each such offer to be legit loan apps in Philippines? This article will assist out to differentiate the wheat from the chaff.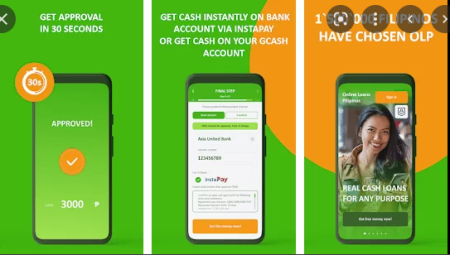 How Do Online Legit Loan Apps In Philippines Work?
Online cash loan is a loan that you can apply online directly without visiting the lender's office physically. Communication and exchange of information between the borrower and lender will be done online throughout the loan application process.
The application is quick and hassle-free. Most online loans are unsecured and will only require minimal documentary requirements if any. The release of funds is also very convenient as it's directly transferred to your bank account or debit card.
However, compared to the conventional personal loans offered by banks or private lenders, the loan amount, especially for first-time borrowers may not be as big.
See below Summary of the top 10 Best Online Loan Apps In Philippines For Digital Lending in 2022
S /No.

Application Name

"Best For" Pick

Reviews

No. of Downloads

1
Juanhand App
Best for Fast Online Credit
4.5/5
1 Million
2
GCash App
Best for Cashless Transactions
4.3/5
50 Million
3
Tala App
Best for Simple Application Process
4.3/5
5 Million
4
MoneyCat App
Best for Mobile Internet Security
4.4/5
1 Million
5
PeraAsia App
Best for High Approval Rate
4.7/5
1 Million
6
My Home Credit App
Best for Business development Loan
3.8/5
 5 Million
7
BPI Mobile App
Best for Financial Services
3.6/5
5 Million
8
BDO Digital Banking

App

Best for Personal Loan
2.2/5
5 Million
9
LANDBANK Mobile Banking
Best for Business Loans
3.8/5
 5 Million
10
Online Loans Pilipinas App
Best for Consumer Finance Loans
4.3/5
Not Applicable
Complete Analysis of the List Of Top 10 Legit Online Loan Apps In Philippines
Juanhand app
GCash App
Tala App
MoneyCat App
PeraAsia App
My Home Credit App Philippines
BPI Mobile
BDO Digital Banking
LANDBANK Mobile Banking
Online Loans Pilipinas
1. Juanhand App — Best for Fast Online Credit

Online Juanhand is a fast online credit platform and the 1st pick on our list of legit loan apps in Philippines. It was developed by Wefund Lending Corp and offered to customers with urgent financial needs from 2.000 – 10.000 PHP.
Customers who borrow money via the Juanhand app only need ID card, no need to prove income or collateral, only 15 minutes to make 100% online application and disburse through the borrower's bank account.
Juanhand is your partner for cash loan. It is one of the unique Fintech platforms in the Philippine to provide you 24-hour approval cash loan service online whenever and whatever.
How To Borrow Money from Juanhand App
Loan amount: ₱ 2,000.00 – ₱ 15,000.00
Loan term: 91 days – 180 days
Maximum APR: 30%
Transaction Fee: 0
To Borrow Money From This App, Click Here
2. GCash App — Best for Cashless Transactions

GCash Application – our 2nd pick for legit loan apps in Philippines is an application that allows you to turn a mobile phone into a virtual wallet. With it, the user can pay for purchases and transfer money at the speed of a text message. GCash App allows you to easily and quickly make various transactions without cash!
Using this best loan app, the user can pay for purchases in online stores without using a physical card. To do this, the American Express Virtual Pay card related with the mobile wallet is used.
Another feature of GCash is a free withdrawal of funds from the electronic payment system PayPal. GCash also allows you to transfer cash from bank accounts at Bank of the Philippine Islands and Rizal Commercial Banking Corporation. This application is considered one of the most convenient ways to cash out in the Philippines.
Among other functions of this application, it is worth noting the possibility of receiving money transfers from Western Union and MoneyGram systems. To receive money, just enter the transfer number. Using GCash, users do not need to visit the stationary branches of Western Union and MoneyGram.
A feature of the application is the presence of the GScore bonus system. Regular use of GCash allows you to collect a large number of bonus points that open access to credit funds. GCash provides an opportunity to increase your budget through the GCredit service. Users can get an access their own credit line. GCash also provides an opportunity to conduct investment activities.
How To Borrow Money from GGCash App
The minimum loan amount in this application is 3 thousand Philippine pesos.
₱10000
Get your loan
Type: First Loan Term: 15 days Payment frequency: on schedule Interest rate: 0% Payments amount: ₱0
₱20000
Get your loan
Type: Second Loan Term: 30 days Payment frequency: every 2 weeks Interest rate: 1.5% daily Payments amount: ₱641
To Borrow Money From This App, Click Here
3. Tala App — Best for Simple Application Process

Tala application – a mobile app that allows you to get a quick online loan in 5 minutes. Loan funds are credited to the client's bank account or Coins.ph electronic wallet. Borrowers can also get their money at the nearest Tala office.
With this app, users can enjoy fast, flexible, and secure loans up to PHP 15,000 with rates as low as PHP 5* per day. You can easily download the app to get quick cash loan!
Tala app offers a great opportunity to calmly manage your finances. Users of this app may not worry about where to get money for business development, tuition, home renovation, purchase of household appliances and other everyday needs. To obtain a loan through this application, only one document is required confirming the identity of the client. In this case, the borrower does not need to provide collateral or surety.
Tala allows you to get a loan for a period of 21 or 30 days. In the first case, the size of the one-time commission will be 11%. When applying for a loan for a 30-day period, a one-time commission will be 15%.
This application provides loans ranging from 1 to 2 thousand Philippine pesos. Borrowers can use applications such as 7-Eleven, Cebuana Lhuillier, M Lhuillier or Coins.ph to pay off debt. The user has the right to repay the debt in full or in part at any time within the term specified in the loan agreement.
Among the advantages of this app worth noting:
Simplified application process;
almost instant response from a loan officer;
high security of transactions and confidential user information;
the possibility of using tips on financial education that will help to properly budget and reduce your expenses.
To Borrow Money From This App, Click Here
4. MoneyCat App

MoneyCat application, our 4th pick for legit loan apps in Philippines is a financial and technical platform designed specifically for residents of the Philippines. It provides financial mobility to Filipinos and the possibility of instant borrowing at any time of the day. This application is based on mobile Internet security technology and Big Data analysis.
Money Cat application allows to receive the credit for the term from 90 to 180 days. The annual loan rate through this application is 16.6% per month. Borrowers are not charged for the transaction. This service is available only to Philippine citizens over the age of 20.
The main advantage of Money Cat is the ability to obtain the necessary borrowed funds, being at home or in the office. The whole process of drawing up a loan agreement is carried out online. It takes no more than 5 minutes to register an account, submit an application and conclude an agreement.
To Borrow Money From This App, Click Here
5. PeraAsia App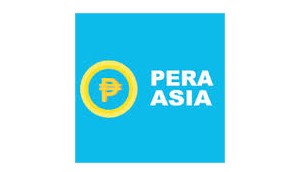 PeraAsia application – a mobile application that allows residents of the Philippines to get a quick online loan. To do this, it is enough to fill out the form and apply. According to statistics, more than 95% of PeraAsia users receive a positive response from loan officers. This is one of the best lending app.
PeraAsia app provides such benefits:
round-the-clock search of lenders;
remote registration (the borrower can apply at home or in the office);
minimum probability of refusal;
simple application form;
transparent terms of cooperation and the absence of hidden fees;
high approval rate of applications (more than 95%);
lack of requirements for attracting guarantors and mortgaged property.
PeraAsia app services are available exclusively to individuals aged 20+. It usually takes no more than two minutes to process an application from clients. Potential borrowers can draw up loans ranging from 1 to 30 thousand Philippine pesos. The minimum loan term is 61 days, the maximum is 360 days. As the loan term increases, the interest rate rises.
How To Borrow Money From PeraAsia App
To get a quick online loan, a potential borrower must follow these steps:
1. install PeraAsia;
2. provide your personal details;
3. confirm your account;
4. choose microfinance company;
5. conclude a loan agreement.
To Borrow Money From This App, Click Here
6. My Home Credit App Philippines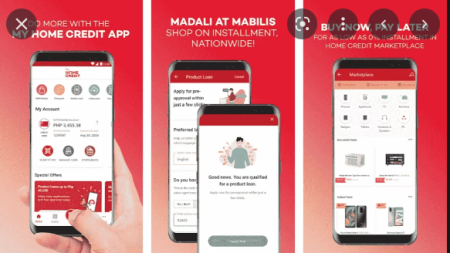 My Home Credit app – a mobile app that allows you to get cash loans at a minimum interest rate. The installment of credit payments in this app is only 28 Philippine pesos per day.
Home Credit App provides loans for any purpose. Users can get credit funds for business development, purchase a new smartphone, pay for training, repair a home or car and meet any other daily needs.
Functionality of My Home Credit Philippines is available to potential borrowers in the case of the provision of two documents confirming the identity and age of the client. If you have a full package of documents, the application will be considered within 1-2 minutes.
To Borrow Money From This App, Click Here
7. BPI Mobile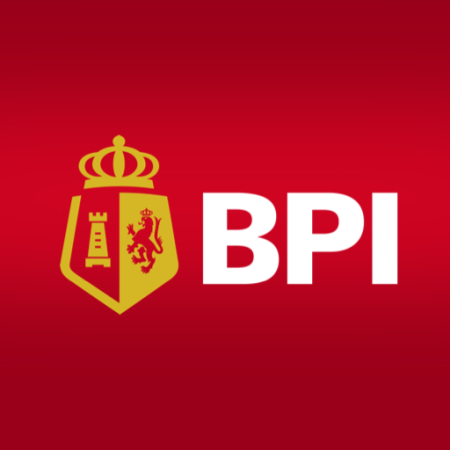 BPI Mobile is the app of the Bank of the Philippine Islands. With this app, you can check your balance, transfer funds within your different accounts, pay your bills, and even transfer money to other people. You can have access to all banking services with the BPI app. Get the same digital banking experience as BPI Online from the comfort of your pocket.
BPI has several loan types, but we will focus on the personal loan. Here are the requirements:
– You must be a Filipino citizen;
– You must have proof of income;
– You must present a valid government ID.
With BPI, you can loan up to 3x your gross monthly income. The minimum loan amount is ₱20,000. A great feature of the loan is that you can pay them on different terms. You can choose between 12 and 36 months.
With the BPI app you can:
Get an overview of your accounts and access your bank statements;
Send money to other BPI accounts and to other banks via InstaPay;
Pay your bills;
Top up your e-wallet;
Set your debit card limits for purchases and cash withdrawals.
To Borrow Money From This App, Click Here
8. BDO Digital Banking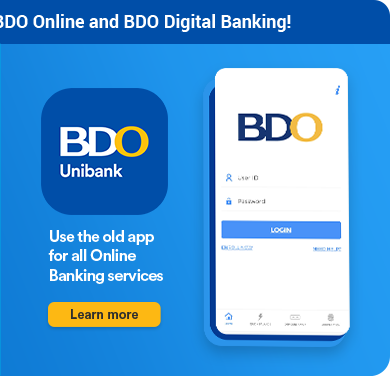 This one is from Banco de Oro, also one of the largest banks in the Philippines. With BDO, you can apply for a personal loan in case you need more money for your personal needs. It's our 8th best legit loan apps in Philippines.
Here are the loan requirements of BDO:
– You must submit the application form;
– You must present proof of income;
– You must submit a valid ID.
You can apply for a loan even if you are not a Filipino citizen. You can be a foreign national who has a resident status, and this should be enough to allow you to apply for a loan.
With the BDO personal loan, you can pay as little as a 0.59% interest rate. You can also choose to pay your loan between 3 and 36 months. Try a BDO loan if you are looking forward to home renovation, vacation, travel, and many other purposes. All banking transactions with BDO are simpler and easier with the BDO Digital Banking app.
To Borrow Money From This App, Click Here
9. LANDBANK Mobile Banking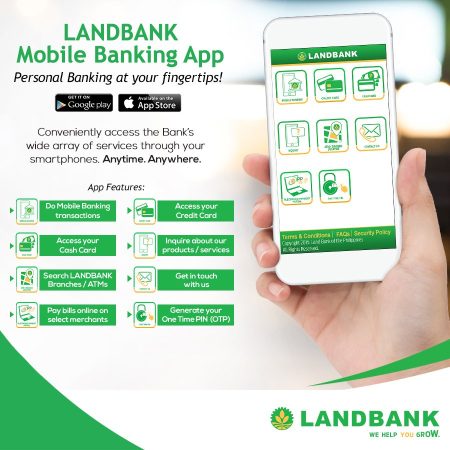 LANDBANK is the bank that the government primarily uses to facilitate pensions. What many people do not realize is that it also has commercial offerings, and its therefore one of the top legit loan apps in Philippines.
In the app, you can apply for a loan. To be able to do this, you need to meet the loan requirements. There are 3 types of loans that you can apply for: a loan for farmers and fishers, a housing loan, and a business loan. LANDBANK does not offer personal loans.
The requirements for the loan are not mentioned on the site. If you will apply for a loan online, you must fill out the application form.
Because this is a business loan, you must expect to provide documents proving that you are a registered business. As such, you need proof of your identity and proof of your business registration. The bank may also ask you to provide collateral.
The good thing about this bank is that unlike other banks, it seeks to help out small businesses and those in the agricultural industry. What this means is that the interest rates are really low.
To Borrow Money From This App, Click Here
10. Online loans Pilipinas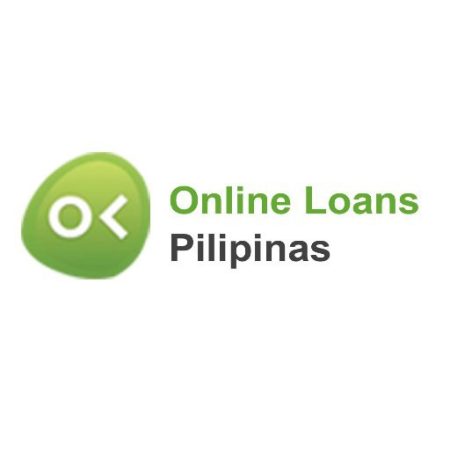 Online Loans Pilipinas (OLP), our 10th pick for legit loan apps in Philippines, is a fintech platform that caters digital financial solutions in response to Filipinos needs. The platform is focused on online micro and consumer financing and we aim to uplift the financial well-being of customers.
OLP provides fast and easy service financial solutions to every Filipino's financial needs without office visits, collateral and complex approval process or waiting in a queue.
Get a special offer for new clients: as low as 0% interest and without other fees credit. The minimum interest rate is 0% and maximum APR is 200%. One time late payment fee is 500₱ (in case of delinquency of each monthly payment).
For new and valued repeat borrowers: the loan amount is from 1,000₱ to 25,000₱.
Subject to evaluation, the credit term reaches from 90 days to 180 days.
Use quick cash advance unsecured lending money application for your urgent needs. Take money before payday, for medicine, gifts, and other financial needs. Apply for reliable and secure lender service when salary is not enough.
How to apply for an easy payday online loan via the app?
A very fast process to get cash advance:
1. Use your device: a smartphone, a desktop, or a laptop.
2. Download the Online Loans Pilipinas application.
4. Select your loan amount.
5. Fill the forms in 5 minutes.
6. Wait for SMS or call for approval.
7. Get the money from 1,000-25,000 pesos to your bank account or GCash e-wallet.
To Borrow Money From This App, Click Here