A demonstration tagged 'Yoruba nation' rally which could not be stopped by the police in Osogbo, Osun state capital, was eventually disrupted by thunderstorms.
The rally which was held yesterday afternoon was organised by some residents and youth leaders led by Sunday Adeyemo, who is better known as Sunday Igboho.
Igboho has been agitating for the secession of the Yorubas from Nigeria.
He came to prominence after he asked herders in Ibarapa area of Oyo state to leave the area amid allegations that they were complicit in its security woes.
Prominent Yoruba elders already distanced themselves from him over the secession bid.
The youth leader arrived at the venue at about 1 pm. Not long after, he mounted a makeshift podium to address hundreds of his supporters.
He spoke about the need for an independent Yoruba nation, adding that Nigeria's unity as one country is no longer acceptable.
However, a downpour that was accompanied by thunderstorms began not long after Igboho finished talking.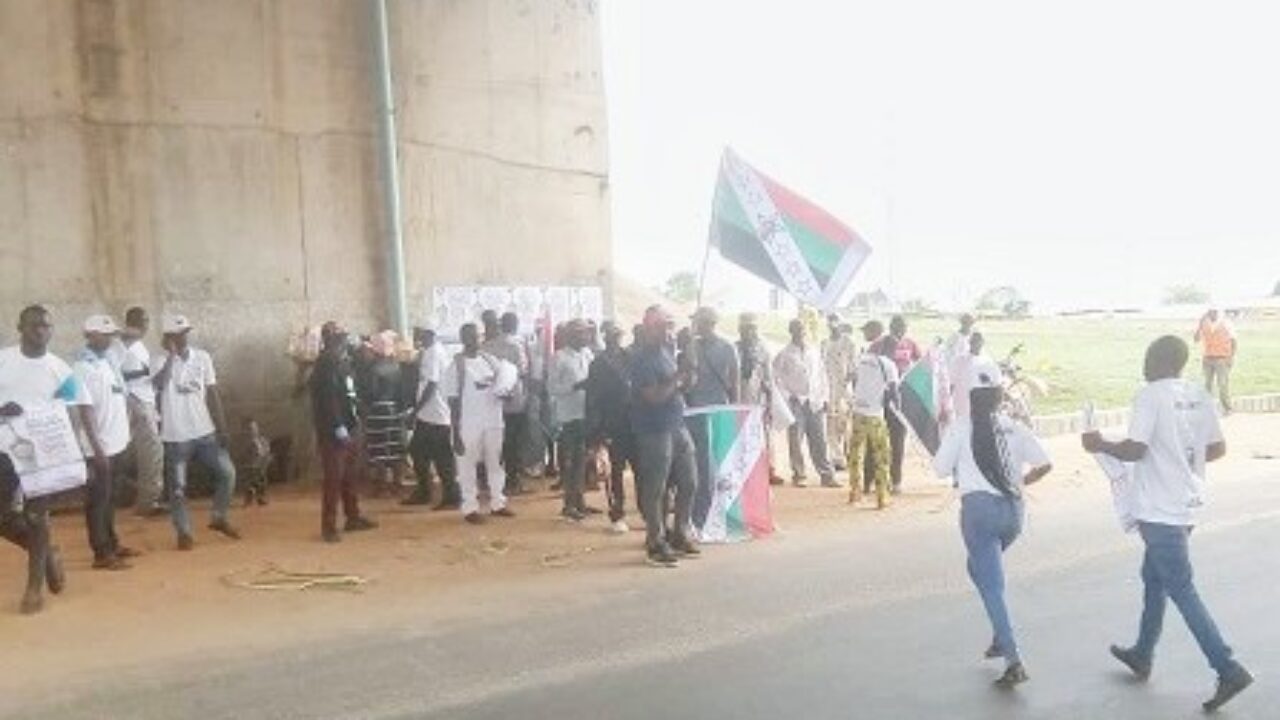 Both the youth leader and others present quickly scampered off to find shelter, bringing the rally to a temporary ending.
READ ALSO! Nigerian Central Bank Approves Disbursement Of Loans For Creative Industries At 9%
READ ALSO! Tony Elumelu To Empower 1,000 Northern Entrepreneurs With $5000 Each
READ ALSO! How To Empower Yourself And Generate Income From Mutual Funds
READ ALSO! Is N-Power Truly Empowering Nigerian Youths?
READ ALSO! How Nigerian Govt Can Lift 100million People Out Of Poverty — Tony Elumelu
READ ALSO! TraderMoni: Poverty Alleviation Or Political Leverage?
READ ALSO! Is N-Power Truly Empowering Nigerian Youths?
READ ALSO! Gtbank 737 Disservice: How to Kick Your Customers in the Butt!
READ ALSO! Why The North Remains Headquarters Of Poverty In Nigeria — Kingsley Moghalu
READ ALSO! The Love Of Your Life Is An Illusion: It Doesn't Exist Anywhere!