A video has surfaced in which a Vienna-based Nigerian man appeared to be harassing the contingents of Super Falcons on a public bus in Austria.
In the video, the middle-aged man, who identified as a former player of Julius Berger FC, stood up from his seat and started addressing the players in the bus.
He then began to lambast the Super Falcons players while accusing them of representing a "terrorist government that's killing the youths."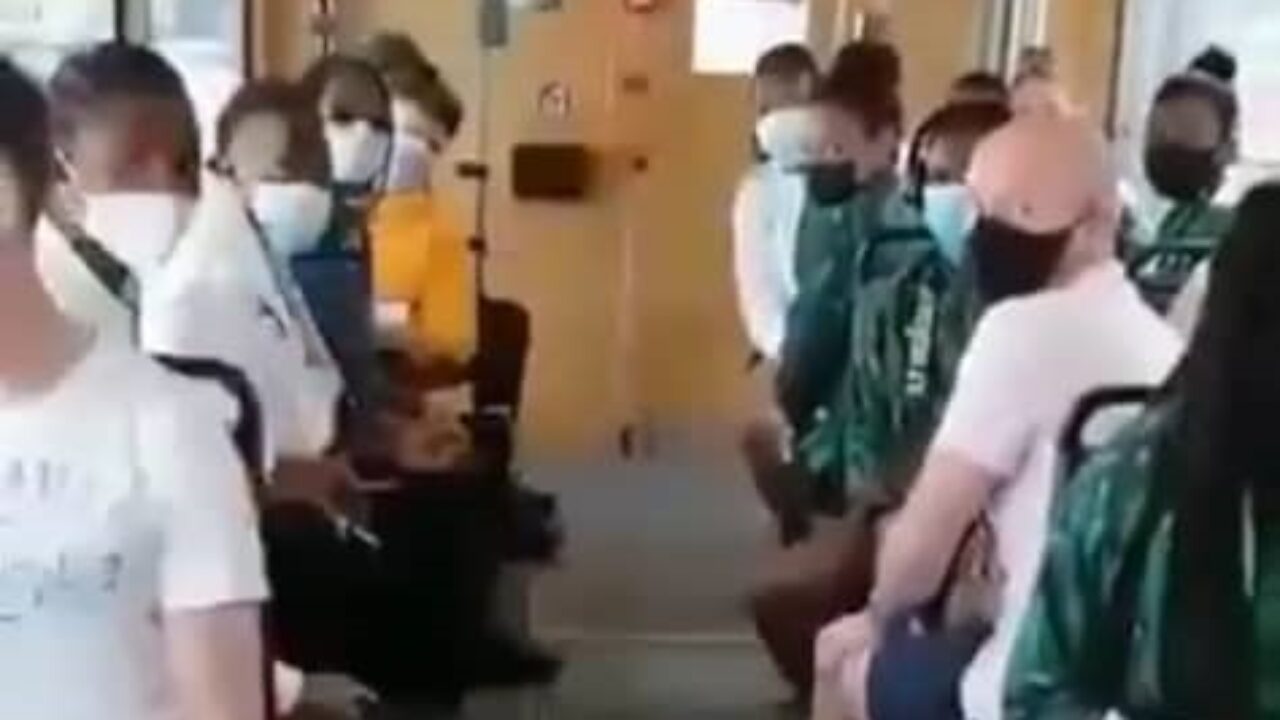 "I am also a Nigerian. I am living in Vienna for so many years. You people are representing a terrorist organisation and government," he said at the ladies who were forced to reply as the bus erupted in pandemonium.
"You Nigerian youths should be very ashamed of yourselves. Every one of you. This can't happen in another European country. A football team should know that we are suffering the youths of Nigeria.
"Over 10 million Nigerian youths are abroad doing nothing and you people who should know the truth are representing a terrorist organisation called Buhari. Kidnapping citizens, killing youths".
It was gathered that the incident occurred on Monday.
The Super Falcons landed in the European country last week for the 8-day camp ahead of the Aisha Buhari cup billed for Lagos in September.
Randy Waldrum had recently named a 26-woman list for the tune-up in Vienna.
VIDEO: 'You represent a terrorist government' — Nigerian man harasses Super Falcons on public bus in Austria pic.twitter.com/BsXnTD9qC4

— TheCable (@thecableng) July 20, 2021
READ ALSO! Nigerian Central Bank Approves Disbursement Of Loans For Creative Industries At 9%
READ ALSO! Tony Elumelu To Empower 1,000 Northern Entrepreneurs With $5000 Each
READ ALSO! How To Empower Yourself And Generate Income From Mutual Funds
READ ALSO! Is N-Power Truly Empowering Nigerian Youths?
READ ALSO! How Nigerian Govt Can Lift 100million People Out Of Poverty — Tony Elumelu
READ ALSO! TraderMoni: Poverty Alleviation Or Political Leverage?
READ ALSO! Is N-Power Truly Empowering Nigerian Youths?
READ ALSO! Gtbank 737 Disservice: How to Kick Your Customers in the Butt!
READ ALSO! Why The North Remains Headquarters Of Poverty In Nigeria — Kingsley Moghalu
READ ALSO! The Love Of Your Life Is An Illusion: It Doesn't Exist Anywhere!